The group is led by an inaugural senior leadership team, supported by a Leadership Steering Group (LSG). To contact the team, please email.

Senior Leadership Team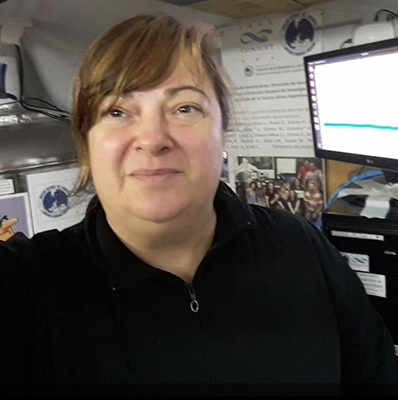 Chief Officer - Dr Adriana María Gulisano
Adriana is a Research Scientist and Head of the Atmospheric Sciences Department at the Argentine Antarctic Institute. She has been involved in numerous SCAR events and Expert Groups, serving as Deputy Chief Officer of SCAR's Physical Sciences Standing Group and as a member of SCAR's GNSS Research and Application for Polar Environment Expert Group. She also has held numerous other scientific leadership positions and is a member of several scientific organizations in Latin America and worldwide.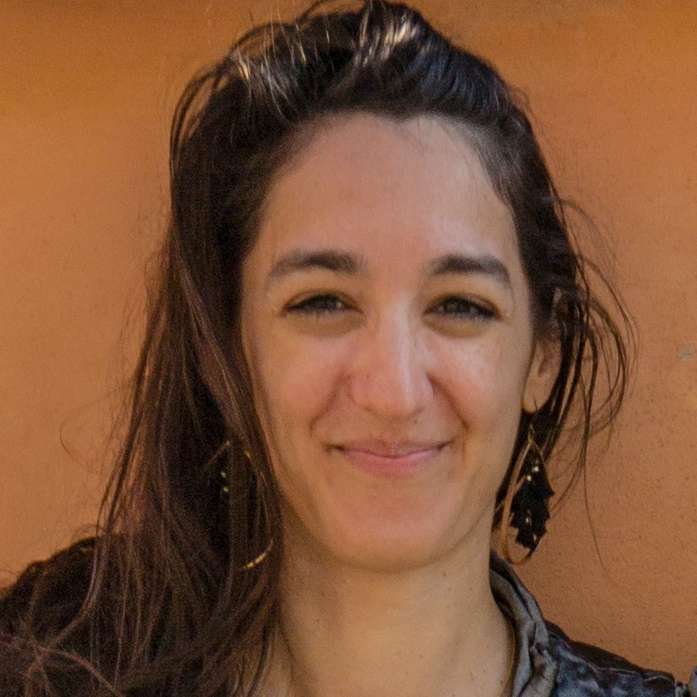 Deputy Chief Officer - Dr Jilda Caccavo
Jilda is a postdoctoral fellow at the Institute Pierre-Simon Laplace in France. She has been an active member of the polar community since 2016, and has had leadership roles in APECS, MEASO, and SOOS, in addition to being involved in numerous SCAR activities throughout the years, including her current role on the SRP Ant-ICON Steering Committee. Throughout these roles she has endeavored to promote EDI, and she is excited to support the Action Group to achieve its EDI goals within SCAR and the wider polar community.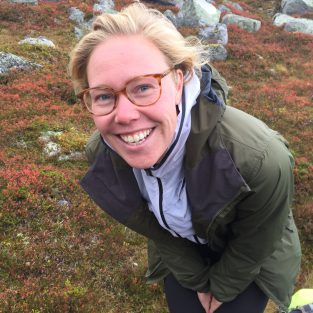 Secretary - Pilvi Muschitiello
Pilvi works as Impact Facilitator within the Innovation Team at the British Antarctic Survey. They've been working on the Diversity in UK Polar Research Initiative (DiPSI) steering committee since its inception in September 2019. One of the key priorities of their work is to enhance innovation culture through Equity, Diversity and Inclusion, with a clear focus on the wider Polar community.

Leadership Steering Group (LSG)
| | | |
| --- | --- | --- |
| Renuka Badhe | Women in Polar Science / European Polar Board | Netherlands |
| Inga Beck | SCAR / SCAR CBET | Germany |
| Steve Diggs | Scripps Institution of Oceanography / UC San Diego | USA |
| Huw Griffiths | British Antarctic Survey | UK |
| Nicole Hellesey | Georgia Institute of Technology | USA |
| Agnieszka Kruszewska | Council of Managers of National Antarctic Progams (COMNAP) / Institute of Biochemistry and Biophysics (PAS) | Poland |
| Dan Morgan | Vanderbilt University | USA |
| Meredith Nash | University of Tasmania | Australia |
| Morgan Seag | University of Cambridge | UK |
| Sukyoung Yun | Korea Polar Research Institute | Korea |

Membership
The membership of the EDI group is broad, including members of the Antarctic research community from all career stages, disciplines and geographical regions. If you are interested in joining the group and helping with its work, please complete and submit the membership form.