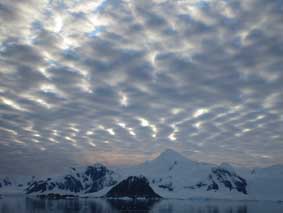 The CLIVAR/CliC/SCAR Southern Ocean Region Panel (SORP) seeks nominations for three new members via the open call system, closing on 15 October, 2021.
Nomination can be submitted online through the nomination form. Particularly, SORP would welcome nominations and self-nominations from early-career scientists.
Current panel membership and panel information is listed on the SORP membership page and SORP webpage.
The process of nominations is that they are collected by CLIVAR office and then passed to the co-chairs to short-list. CLIVAR, CliC, and SCAR then make the final decisions on the members, taking into account balance issues such as geographic location, gender, career stage, and range of disciplinary expertise.
For more information about panel activities and the expectations for panel members, please contact one of the panel co-chairs: This email address is being protected from spambots. You need JavaScript enabled to view it. or This email address is being protected from spambots. You need JavaScript enabled to view it..