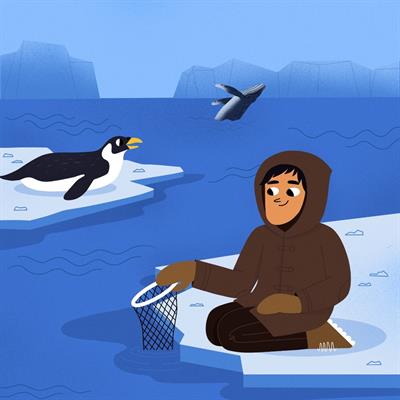 Frontiers for Young Minds have launched a new collection called "Antarctica and the Southern Ocean".
The collection aims to inform young readers about fundamental knowledge and digested cutting-edge science that will help increase their understanding of Antarctica and its central role as a global climate driver.
For researchers interested in submitting to this Collection, please consult their author guidelines and check that you have all the essentials included before submitting.
The abstract submission deadline is 30th April 2022.
The submission deadline for manuscripts is 30th August 2022.
The collection editors are
Nicholas Golledge (Victoria University of Wellington, New Zealand),
Eileen Hofmann (Old Dominion University, United States)
Marilyn Raphael (Department of Geography, College of Social Sciences, University of California, Los Angeles, United States)
Letizia Tedesco (Finnish Environment Institute (SYKE), Finland)
Pat Wongpan (Institute for Marine and Antarctic Studies, College of Sciences and Engineering, University of Tasmania, Australia)
The collection is produced in collaboration with the Australian Antarctic Program Partnership (AAPP) and Biogeochemical Exchange Processes at the Sea-Ice Interfaces (BEPSII).