2018
SCAR Medal for Excellence in Antarctic Research
Professor Michael Hambrey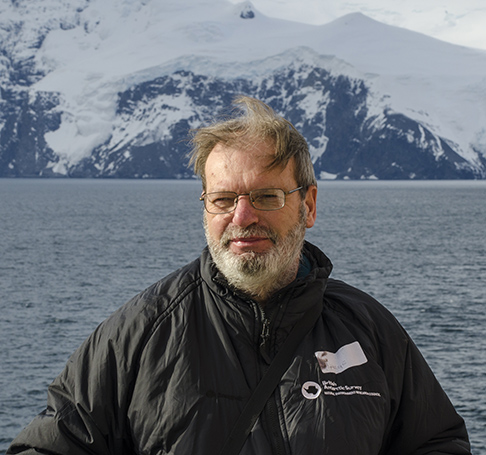 Professor Michael Hambrey, Emeritus Professor of Glaciology at Aberystwyth University, UK, was recognised for his distinctive insights into the field of glaciology and of particular note the application of our understanding of modern glacial processes to interpreting ancient glacial sequences. Michael Hambrey's work was acknowledged as often the first thorough analysis in a particular sector, but if not, it was invariably groundbreaking.
After receiving the news about his award, Michael commented "I am delighted and honoured to receive the 2018 SCAR Medal for Excellence in Antarctic Research. I have been fortunate to investigate modern glaciers in many parts of the world, and be able to use the knowledge gained to interpret older glacial sequences in Antarctica and elsewhere. This work could not have been undertaken without the wonderful collaboration I have had from colleagues around the world, notably the Antarctic community, with whom it has been a pleasure to work. I thank them for their contribution, and the SCAR Executive Committee in making this award."

SCAR Medal for International Scientific Coordination
Professor Terry Wilson, Professor at the Ohio State University, USA, was recognised for her long-standing contributions and leadership of the Solid Earth sciences within SCAR. Terry Wilson's contributions were acknowledged with outstanding service noted as SCAR Vice-President, Chief Officer and heading the "Dynamic Earth" component of the Horizon Scan activity. Along with wider national and international leadership roles beyond SCAR, her commitment to supporting the next generation of researchers through a wide range of international training schools were particularly appreciated.
After receiving the news about her award, Terry commented "I am delighted and surprised! I have learned through SCAR the many ways that international and interdisciplinary perspectives and participation leverage science and result in greater excellence and global impact. Working together with international colleagues has been an inspiration and a pleasure in my career – this recognition is thus especially gratifying, and I am greatly honored to receive the SCAR Medal for International Scientific Coordination."

SCAR Medal for Education and Communication
Professor James McClintock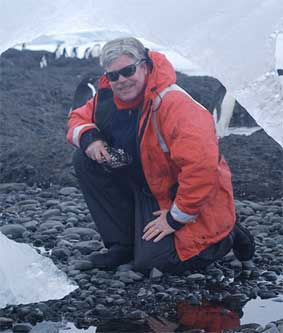 Professor James McClintock, Professor at the University of Alabama, Birmingham, USA, was recognised for his important research and educational efforts with their emphasis on Antarctic climate change and impacts on a unique marine biology. The award also acknowledges their focus on increasing awareness of the uniqueness of Antarctica, the protection of its ecosystems, and the inherent value of sustaining it. These represent a sustained commitment to communicating the understanding of Antarctic issues to both his peers and to the general public.
After receiving the news about his award, James commented "I am both honored and thrilled to have been selected for the inaugural SCAR Medal for Education and Communication. This recognition is not only personally rewarding, but will further enhance opportunities for me to speak and write widely on the uniqueness of Antarctica, the importance of protecting its diverse marine ecosystems, and especially its capacity to focus public attention on the global issue of anthropogenic climate change."
---
2016
SCAR Medal for Excellence in Antarctic Research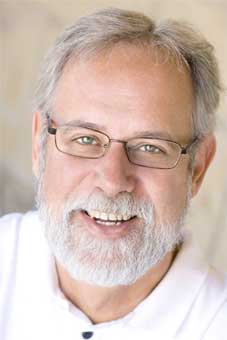 Dr. Dunbar, Professor at Stanford University, California, USA, has contributed many important advances to our knowledge of environmental changes in Antarctica and the Southern Ocean both now and in the past. In addition, SCAR would like to note his particular selfless dedication to scientific investigation, support of early career researchers, ability to collaborate across disciplinary boundaries and the leadership he has given to the SCAR community.
After receiving the news about his award, Rob commented, "Wow wow wow! That is my reaction as this is surprise – a really nice one! I've always worked in Antarctica as part of a team, sometimes as a team leader and sometimes as a follower – so any recognition for excellence in Antarctic research is in fact a tribute to lots of people and many programs. What makes me most happy is the recognition for international collaboration and for supporting other scientists – at all levels of experience. We have many scientific grand challenges to be solved in Antarctica, challenges that impact the entire world. We can only meet them by working together as scientists from many nations – and by making sure we have the next generation of Antarctic investigators well-trained, well-funded, and well-prepared."

SCAR Medal for International Scientific Coordination
Prof. Dr. Heinrich Miller, Germany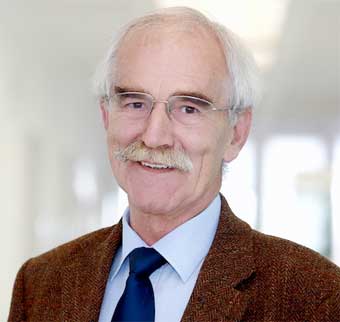 Dr. Miller has an outstanding breadth of expertise and scientific contribution across glaciology, geophysics and applications to ice core research. Of particular note has been his active involvement in SCAR and significant contribution to large-scale international scientific projects, as well as his involvement in the Council of Managers for Antarctic Programs (COMNAP), the Antarctic Treaty, helping link SCAR and the International Arctic Science Committee (IASC), and his leadership in and vision for Antarctic science.
After receiving the news about his award, Heinz commented, "I feel greatly honoured by receiving the SCAR Medal for International Coordination and I thank those who thought me worthy enough for this award. However, all I have ever done in Antarctic science was just governed by my fascination for science on and around this beautiful continent."

SCAR President's Medal for Outstanding Achievement (awarded by Prof Jerónimo López-Martínez)
Prof. Francisco Hervé, Chile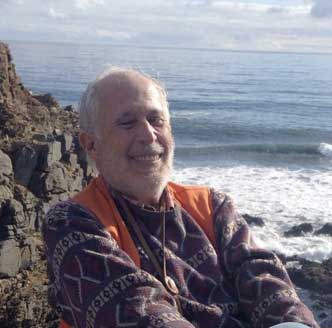 "Prof. Hervé was selected for his sustained scientific contributions and distinguished career, linked to Antarctica for 50 years and in recognition of his outstanding contributions to knowledge and impact on understanding of Antarctic geological history and its relationships with the Andes and South America. He has also developed and maintained relationships with many institutions and at least 50 scientists from 13 countries, in addition to his exemplary dedication to development of students and postgraduates, with the supervision of more than 93 degree, Master and PhD. thesis. He has served the community from relevant positions in international and Chilean scientific organizations and programmes, including 35 years of participation in SCAR subsidiary bodies. His generous, discrete and kind character, has gained the respect and friendship of numerous scientists around the world. [..]"

Read pdf the full citation (286 KB) from SCAR President Jerónimo López-Martínez and the response from Professor Hervé.
---
2014
SCAR Medal for Excellence in Antarctic Research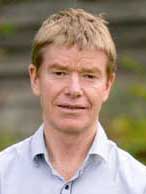 Steven L. Chown
In recognition of his extensive contributions to Antarctic science and policy and to SCAR.
SCAR Medal for International Scientific Coordination
In recognition of the leadership and vision each has shown through their collaborative and coordination roles in the science community (Joint Award)
| | |
| --- | --- |
| | |
| Mahlon (Chuck) Kennicutt II | Rasik Ravindra |
---
After 2012, the lengthy process of issuing formal citations and expecting formal responses was ended in favour of a simple certificate of recognition.
---
2012
SCAR Medal for Excellence in Antarctic Research

SCAR Medal for International Scientific Coordination

SCAR President's Medal for Outstanding Achievement (awarded by Chuck Kennicutt)

---
2010
SCAR Medal for Excellence in Antarctic Research

SCAR Medal for International Scientific Coordination (joint award)
---
2008
SCAR Medal for Excellence in Antarctic Research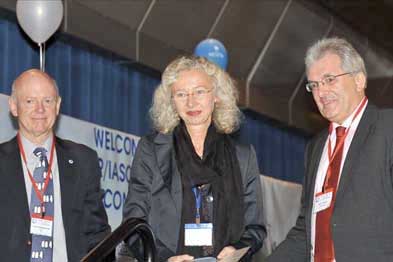 SCAR Medal for International Scientific Coordination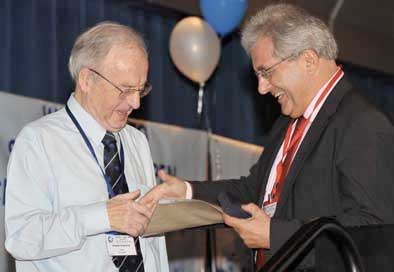 SCAR President's Medal for Outstanding Achievement (awarded by Chris Rapley)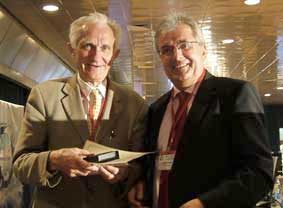 ---
2006
SCAR Medal for Excellence in Antarctic Research

SCAR Medal for International Scientific Coordination

SCAR President's Medal for Outstanding Achievement (awarded by Jörn Thiede)