Gateway Antarctica, University of Canterbury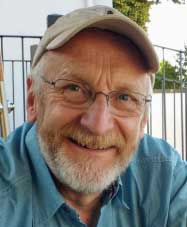 Bob likes to take the long view through a transdisciplinary lens, be it of Antarctica, climate change, sustainability or cultural heritage. He is currently Associate Professor (Adjunct) at Gateway Antarctica, University of Canterbury, NZ and previously held various roles including Principal Scientist (Sustainability and Society) for Manaaki Whenua Landcare Research in New Zealand. His knowledge and publications and books in multiple disciplines is built on 40 years of engaging with the research world on the long-term changes facing society. He enjoys engaging groups in the practical aspects of science and has done so at many conferences using a mix of techniques to entertain as well as inform.
In previous lives, Bob lived in Asia working on international development while on diplomatic postings in China and India as well as in Bhutan and Nepal for the Asian Development Bank. For several years, he also managed a portfolio of development projects throughout Asia and Latin America for the UK government. Before that he trained as an engineer and physicist in Scotland and, although it's a long time ago, he is still proud of his Scottish accent.
Research projects / interests:
Long-term futures
Climate change scenarios
Cultural Heritage
Sustainability assessment
For publications visit: Researchgate
To get in touch: This email address is being protected from spambots. You need JavaScript enabled to view it.
Areas of interest:
Polar Governance
Tourism
Humanities
Literature
Antarctic Treaty System
Environmental Management
Polar Policy
Geopolitics
Human Geography
Music
Anthropology
Cultural Studies
Environment
Values