Publications, Data and Links of interest to the Bedmap3 community.
+ Data

Bedmap2 - Antarctic Bedrock Mapping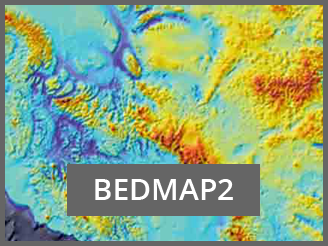 Bedmap2 is a suite of gridded products describing surface elevation, ice-thickness and the sea floor and subglacial bed elevation of the Antarctic south of 60◦ S. It is a SCAR product.
For further information see the Bedmap2 website.
+ Links