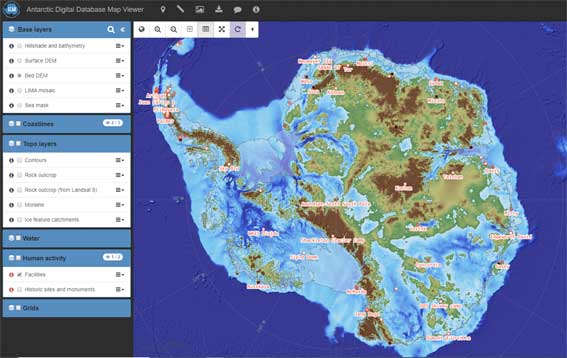 A newly updated version of the Antarctic Digital Database has been released (v7.2). Aimed at the science and logistics communities, the maps include updates to the ice shelf front around Thwaites Glacier in West Antarctica, a new coastline for the South Shetland Islands and updated contours on the South Orkney Islands.
The Antarctic Digital Database (ADD) is a compilation of the best available topographic datasets for Antarctica, managed by the British Antarctic Survey's Mapping and Geographic Information Centre (MAGIC) on behalf of SCAR. The compilation has been running for over 25 years and has tracked important changes in Antarctica, such as the break-up of large ice shelves and the revelation of new islands as the ice has retreated. The datasets represent an international team effort, combining contributions from numerous national Antarctic mapping agencies.
For full details, see the media post on the BAS website.