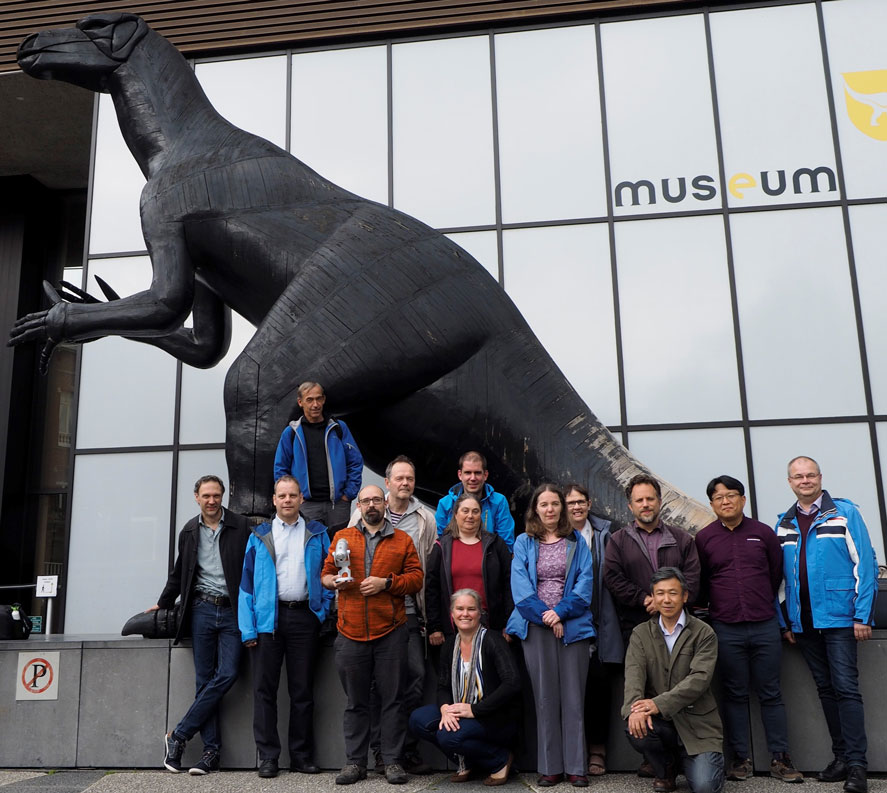 SCADM Annual Meeting 2019
27 May 2019 - 29 May 2019, Belgium/ Brussels/ Royal Belgian Institute for Natural sciences / Raadzaal
The Scientific committee on data management had their annual meeting at the Royal Belgium Institute for Natural Sciences in Belgium. This museum has a Dinosaur Gallery with a surface area of over 3000 m2 and dozens of specimens. The Dinosaur Gallery is the largest room in Europe entirely devoted to dinosaurs, their discovery, lives and evolution. The museum was an ideal location to hold the meeting, as it reinforced the importance of preserving data for humankind for the future. The meeting was attended by several countries within the SCAR community.
Feedback from countries and activities in the past year were provided:
The Netherlands (Taco de Bruin and Marten Tacoma, NIOZ)
Finland (Arto Viitika, Arctic Center)
Germany (Stephanie Schumacher, Pangea)
Japan (Masaki Kanao, Japan Polar Environment Data Center
Australia (Johnathan Kool, AADC)
USA (Frank Nitsche, USAP-DC)
UK (Helen Peat, BAS)
Sweden (David Rayner, Univ. Gothenburg)
Belgium (Anton Van de Putte, RBINS)
South Africa (Ria Olivier, ALSA)
South Korea (Dongchan Joo, KOPRI)
Norway (Stein Tronstad, Norwegian Polar Data Center)
It has been recognized that many countries are still trying to get their scientists to preserve their data for future generations, and that there is a need to investigate options in this regard. Two newcomers to SCADM were David Rayner of Sweden and Anne Treasure of South Africa.
Discussions also include feedback on specific matters and activities during the past year, including the following:
Update on Arctic Data Center/Council activity - Peter Pulsifer (https://arcticdc.org)
POLDER update - Thomas Vandeberghe (http://polder.info)
Schema.org -

Ruth Duerr

Due South Expedition Portal - Pip Bricher
SOOS - Pip Bricher
Cloud technologies for data management - Johnathan Kool (

https://min.io

).
SCHASS data management workshop - Ria Olivier
There was time for a quick tour of the museum: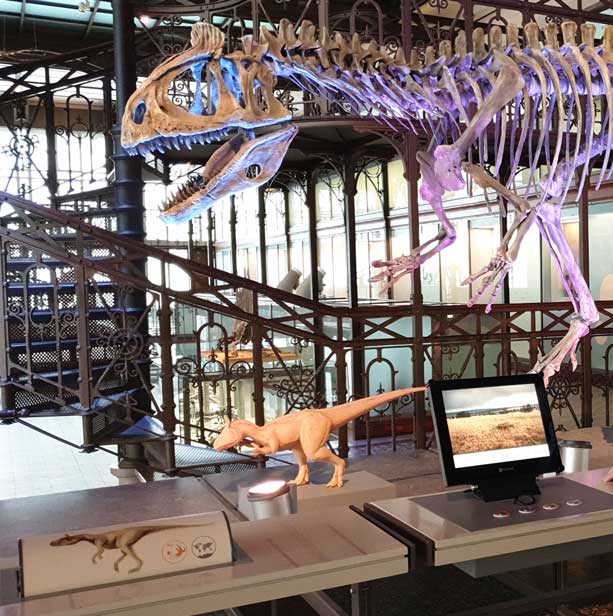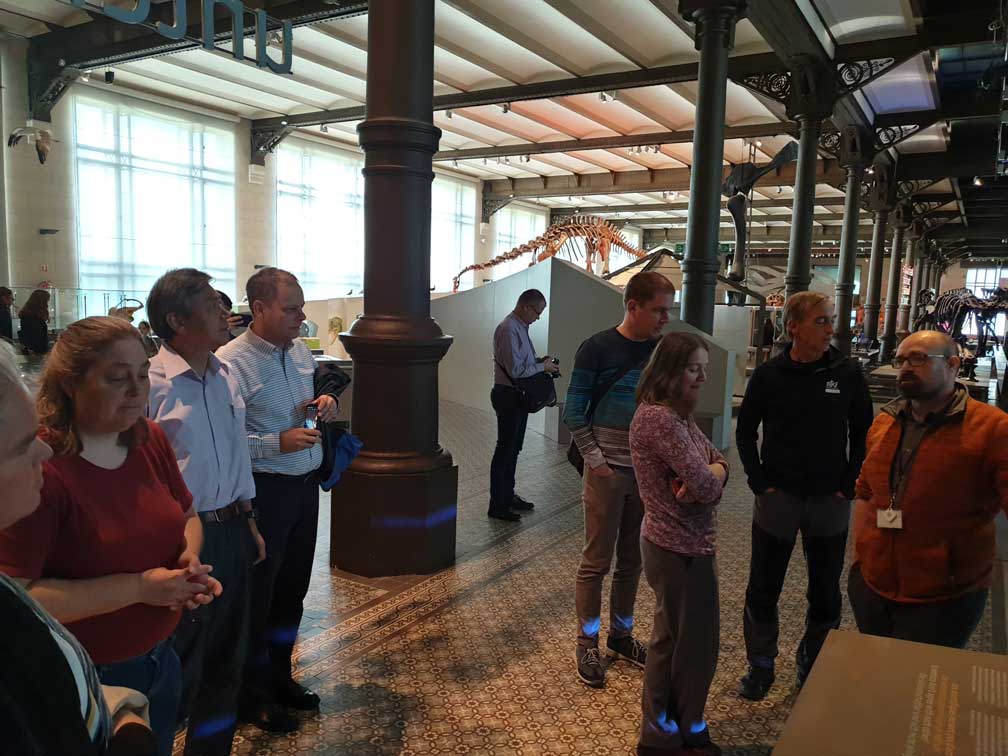 A dinner with Belgian Beer and food before a lot of work had to be done the next day: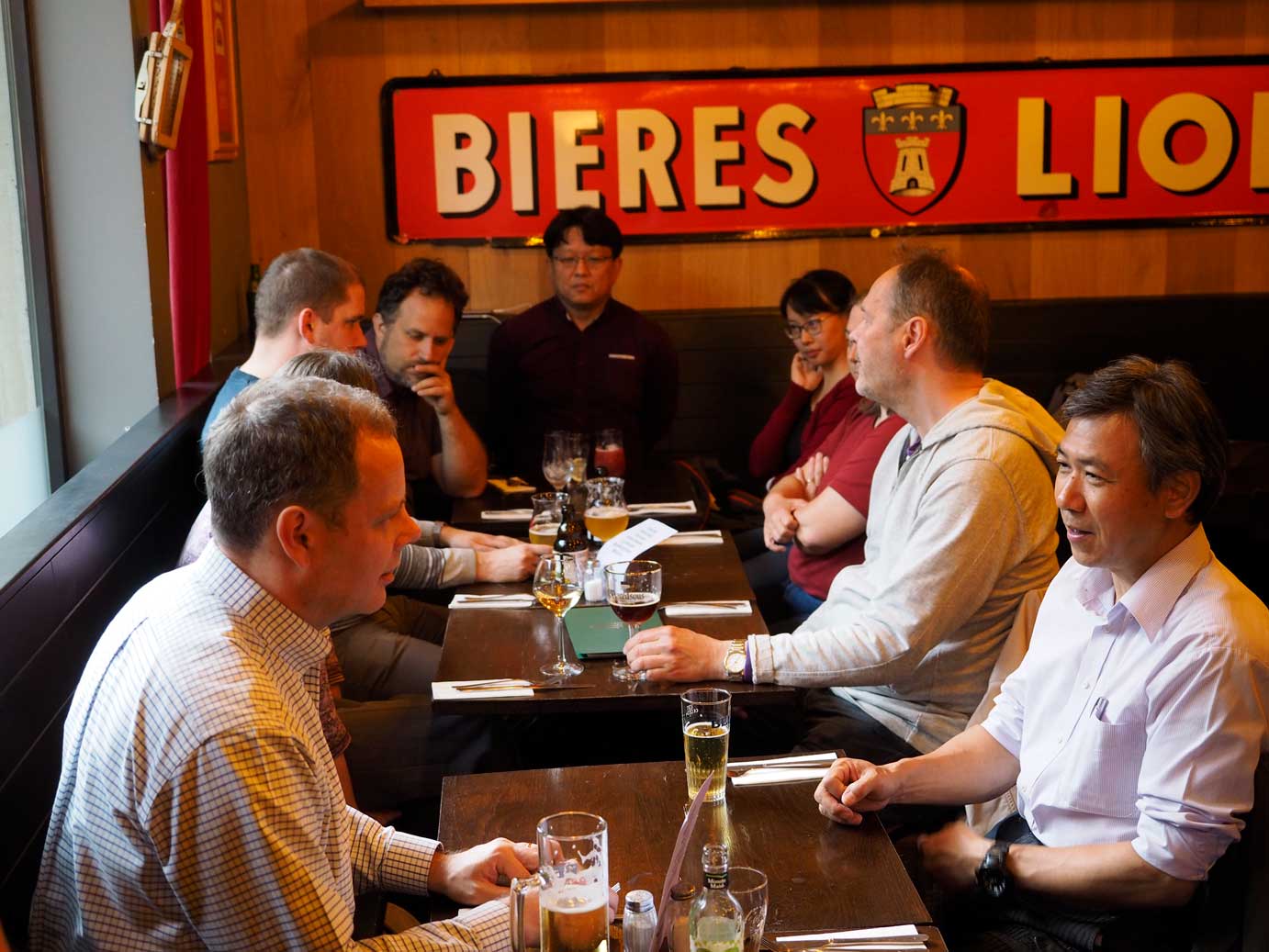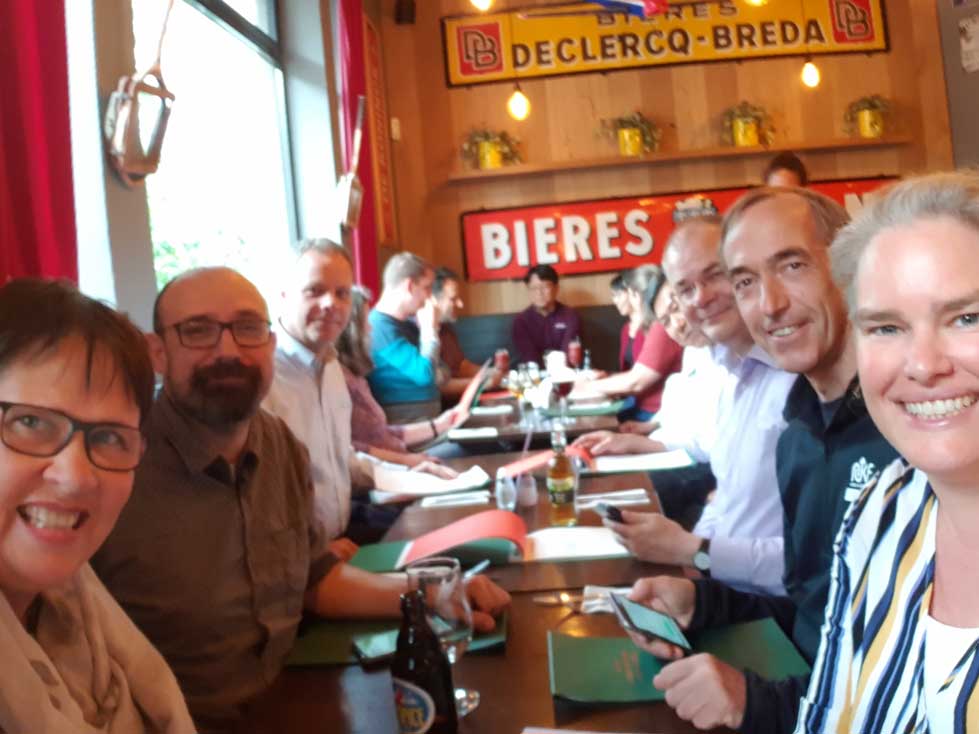 Activities and actions for the following year were discussed, including the election for the officers of SCADM. Taco de Bruin expressed everyone's gratitude to Anton van de Putte for taking on the role of chair for the past 4 years.
The new officers for SCADM will be:
Chief Officer: Johnathan Kool
Deputy Officers: Helen Peat and Franke Nitsche
Life Sciences: Anton Van de Putt
Geosciences: Franke Nitsche
Humanities and Social Sciences: Riva Olivier
Physical sciences: TBD
The discussions also included:
AMD/GCMD updates and discussion - One of the main topics discussed at the meeting was the status, performance and future of the AMD, which is currently housed by NASA GCMD.
Federated search and schema.org - SCDAM devised a list of requirements and functionalities that a federated search tool would need to have. SCADM recommends to countries to provide their metadata information in one or more the following formats: ISO, DIF, and schema.org.
Interaction with old and new SCAR Scientific Research Programs (SRPs) - SCDAM should connect more with outgoing and newly forming SCAR Scientific Research Programs (SRPs) to make sure data collected as part of these initiatives are stored or registered
Annual report 2019 – The report will be completed for the end of June and a call with SCAR Executive Director Chandrika Nath was held on the final day, and past action items were reviewed.
SCADM will have monthly web-meetings to keep everyone informed.
The next SCADM meeting will be held during the Polar Data Forum from 18-22. November in Helsinki (https://polar-data-forum.org).
Any scientist within the SCAR community can contact SCADM (representatives of their countries or the committee members) regarding data management.

Text and photos by Ria Olivier