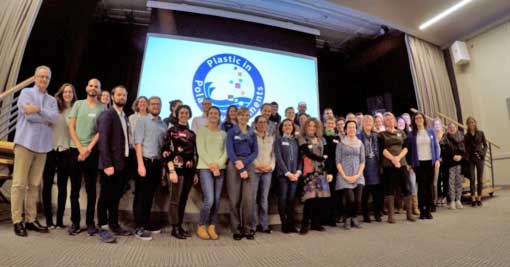 A 2-day Workshop "Plastic in the Polar Environment: sources, impacts and solutions" was held on 28-29 October 2019 at the University of Hull (UK), organized by the SCAR Plastic Action Group Steering Committee and sponsored by the Energy and Environment Institute at the University of Hull.
The focus of the workshop was to examine the occurrence and distribution of plastic debris in Polar Regions, discuss how best to address their potential impacts and investigate potential mitigation strategies for plastic pollution both in Arctic and Antarctic environments.
The workshop programme included eight plenary talks covering the state of knowledge and critical gaps in our knowledge of plastic at high latitudes, working group sessions and a panel discussion, with the active participation of academic experts, early career scientists and representatives of citizen science projects, tourism operators and policy makers.
The workshop was very well received and involved 45 participants from 14 countries. Travel fellowships were awarded to eight early-career scientists to enable them to attend the event. We thank Hurtigruten and Airbnb for sponsoring the travel fellowships and APECS for managing the applications process.
Read the full pdf workshop report in the SCAR Library (808 KB) .