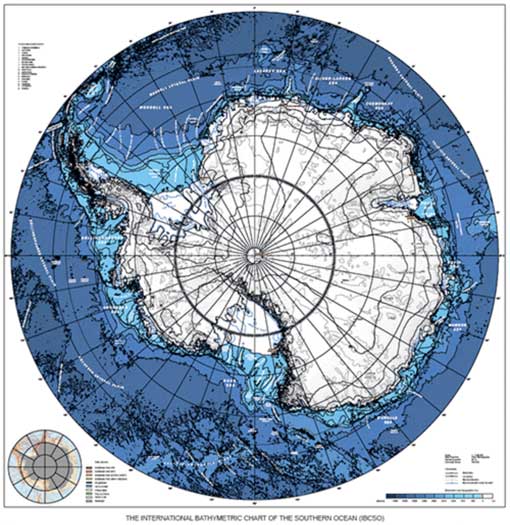 The International Bathymetric Chart of the Southern Ocean (IBCSO) v1.0 has been released.
The Release Paper has been published in the AGU journal of Geophysical Research Letters.
Details on how to access the data are available on the IBCSO data page.
The printed IBCSO map is available through the International Centers for Environmental Information (NCEI) website.