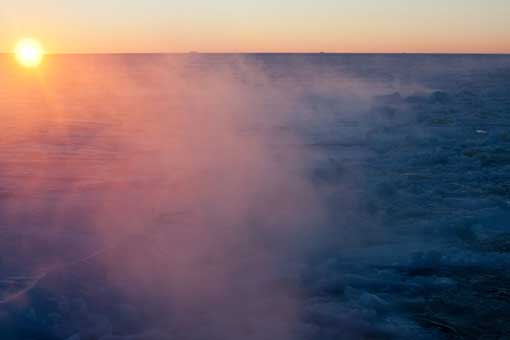 2021 is a delayed super year of biodiversity, when the Conference of the Parties of the Convention on Biological Diversity (CBD COP15) will for the first time be hosted by China to determine a crucial post-2020 framework. In the meantime, the BBNJ negotiation on a legally-binding instrument for conservation of marine biodiversity beyond national jurisdiction is expected to resume and (hopefully) conclude.
In the lead-up to CBD COP15 and the BBNJ IGC4, the Centre for Environmental Law, Macquarie University, together with Research Institute of Environmental Law, Wuhan University (China) and the Environmental Studies Program of the Colorado University Boulder (United States), are pleased to announce the Inaugural "Global Dialogue on Biodiversity Law and Governance - Transformative Pathways to Living in Harmony with Nature" on 6 – 8 July. This virtual conference seeks to facilitate conversation between policy makers, NGOs, industry and academics across the world. The aim of the Global Dialogue is to explore innovative pathways towards transformative change to solve global challenges of biodiversity loss and extinction risk and to foster global cooperation, including at the science-policy interface.
These four amazing speakers: Dr Anne Poelina (world-leading Indigenous scholar who you may be familiar with from the IPBES Nature Insights); Prof Belinda Reyers (Research Chair Sustainability Sciences, Future Africa, University of Pretoria / Stockholm Resilience Centre; IPBES Global Assessment - Coordinating Lead Author (Aichi and SDGs chapter), one of the key authors on the biodiversity boundary in planetary boundaries); Prof Dayuan Xue (Science Adviser to Chinese Delegation of CBD) and Ambassador Arif Havas Oegroseno (Ambassador of the Republic of Indonesia to the Federal Republic of Germany; Former Vice Minister for Maritime Sovereignty (2015-2018)) have confirmed their participation in the keynote panel.
Information is in the Call for Papers. We look forward to receiving your abstract (due 15 May) and / or welcoming your attendance to this inspiring dialogue. All abstracts will be peer-reviewed and selected on a competitive basis. We plan to publish a special issue in a prominent journal following the conference.