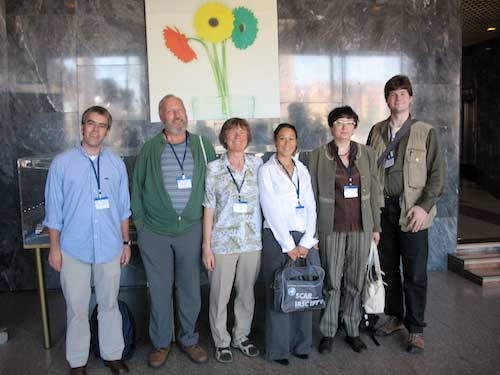 The History Action Group organised a session on "Polar History and Institutionalization of Polar Research: The International Polar Years" at the SCAR/IASC 2008 Open Science Conference, held in St Petersburg (Russia) on 9 July 2008.
Publications from the 4th meeting:

Berkman, P.A. (2009). Common interests in the international space of Antarctica. Polar Record, 46 (236), 167-175, 7-9.
Elzinga, A. (2009). Through the lens of the polar years: changing characteristics of polar research in historical perspective. Polar Record, 45 (235), 167-175.
Gan, I. (2009). 'Will the Russians abandon Mirny to the penguins after 1959 . . . or will they stay?' Polar Record, 45 (233), 167-175.