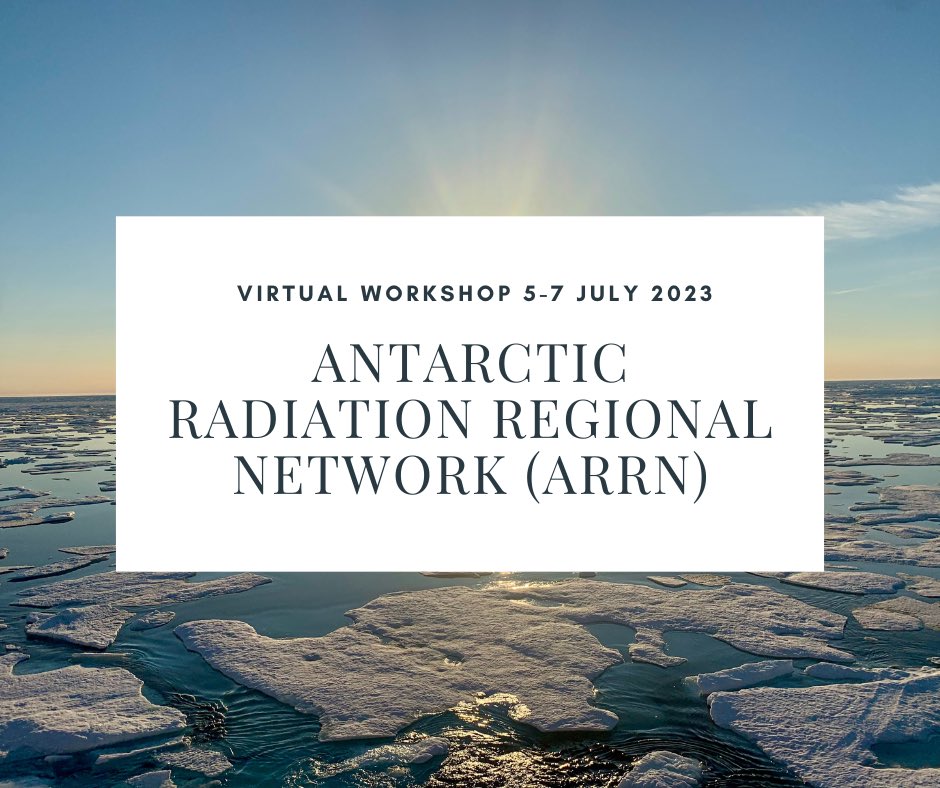 We are pleased to invite you to a virtual workshop from the 5th-7th July 2023 to establish and build a regional network for radiation in Antarctica (Antarctic Radiation Regional Network). This workshop will aim to discuss ongoing issues with radiation observations and models, actions to establish the ARRN with a connection to the Baseline Surface Radiation Network and how these observations can assist with climate modelling in the Antarctic.
Click here to read the second circular.
A proposed agenda is as follows:
July 5, 2023
Assessment of the state of observations in Antarctica: All participants can present what is routinely performed, instruments, analysis and methodology, data management, historical data sets at disposal, faced challenges (of both instruments and methodology) and future plans.
July 6, 2023
Moving toward an Antarctic Radiation Regional Network (ARRN): Starting from the information collected on the first day, the session is thought to discuss a possible strategy to lay the groundwork for a regional network, trying to transfer and optimally use BSRN best practices, identify one or more common methodologies and develop a possible common data management plan (DMP).
July 7, 2023
Climate models and climate indicators: This session is aimed at assessing necessary inputs related to radiation budget for climate models (including ancillary information on cloudiness and surface characteristics) and identifying possible climate indicator(s) relevant to AntClimNow objectives. The results of the discussion in this session will allow to better define the DMP
An in-person meeting is proposed for the 18th July 2023 at the IUGG 2023 in Berlin. Details are to be confirmed.
To sign up for the workshop to receive details for the meeting or to inquire about more information, please email Claudia Frangipani (This email address is being protected from spambots. You need JavaScript enabled to view it.)