AntClimNow are excited to announce the recipients of the 2021 AntClimNow Dataset Development and Stewardship Grants.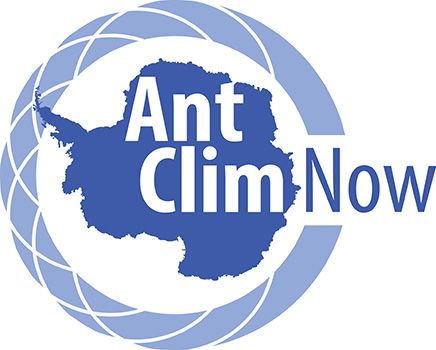 The inaugural grants were awarded to Sarah Thompson (Australian Antarctic Program Partnership, University of Tasmania) and Megan Thompson-Munson (University of Colorado, Boulder).
Congratulations, Sarah and Megan!
Sarah will develop a website for the NECKLACE dataset (a SOOS-endorsed project which aims to create a time series of basal melt rates from a wide range of Antarctic ice shelves) and Megan will provide support for the Antarctic component of the SUMup dataset (a database that contains over 2.5 million community observations of snow and firn properties over ice sheets and sea ice). Both will contribute significantly to improving the collation of observational data of different components of the strongly coupled Antarctic atmosphere-ocean-ice system. Sarah and Megan have been awarded $2,500 USD each.
The AntClimNow Dataset Development and Stewardship scheme was launched in November 2021 and aims to support the development and/or stewardship of Antarctic climate monitoring datasets.
The scheme is concerned with collating or managing existing data, or data streams, rather than funding new observational platforms.
The scheme will run annually with application deadlines in March of each year.
Further information on the 2022 AntClimNow Dataset Development and Stewardship Grants will become available soon.