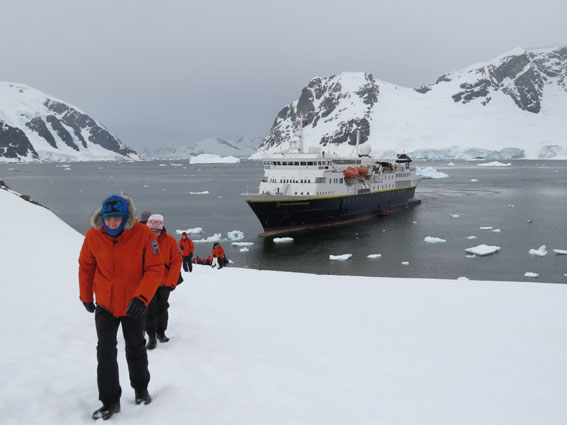 The SC-HASS Tourism Action Group (Ant-TAG) was approved at the SC-HASS Business Meeting in November 2021. The Ant-TAG proposal included a number of activities organised into six sub-groups planned for the coming four years.
This period will bring challenges and opportunities to tour operators, which represent a valuable, unparalleled situation for scholarly study of the industry as it reengages in the global travel market, and with Antarctica and the ATCPs commitment for effective regulatory systems for Antarctic tourism.
Further details and the planned outcomes are below – the leads invite input from the SCAR community on any of these areas.
| | |
| --- | --- |
| Sub-Group | Activity / Outcome / Benefit / Achievement |
| Publication | Peer-reviewed paper examining policy impacts of Antarctic Tourism research – makes a scholarly contribution to the fields of Antarctic Studies and Tourism Studies. |
| SC-ATS Advice | Report for SC-ATS on possible Antarctic Tourism Futures – links contemporary research to the policy arena, creating impacts in the ATCM and CEP forums. |
| Environments Portal | Antarctic Environments Portal submission on current issues in Antarctic tourism |
| SC-HASS Conference | Tourism Research stream at SC-HASS Conference – draw together a wider range of researchers and raise the profile of this area of work while supporting future collaborations and developing the best available research teams. |
| Operations Workshop | Operations workshop to facilitate smoother connections between researchers and potential industry hosts. This activity builds capacity amongst researchers by opening up alternative ways to access Antarctica as a research site. |
| Practitioner Exchange Platform | Practitioner exchange platform. Scope steps to develop a tool to support increased communication between practitioners and researchers, and the opportunity to identify common areas of interest for future projects. This sub-group will pilot the platform connections via a webinar series connected to the SCAR conference activities. |