Exploring seascape genomics in the cold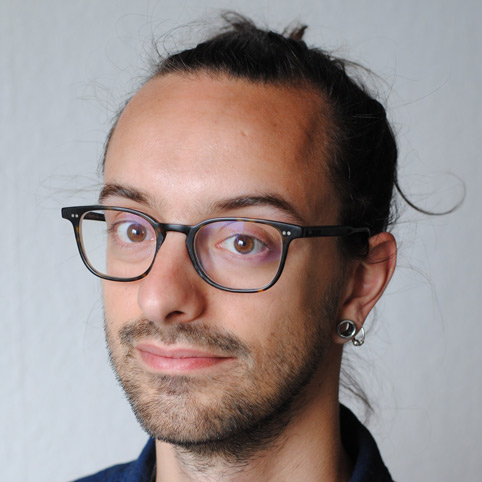 At the time of his Fellowship, David Vendrami was a postdoctoral researcher at the Department of Animal Behaviour, Bielefeld University (Germany) with Prof Joseph I. Hoffman. He remains active in this position.
His Fellowship was hosted by the British Antarctic Survey (BAS), where he worked with Dr Peter Fretwell from May 2022 onwards.
David's project was titled "Seascape genomics in the cold".
Antarctica is one of the areas of our planet that is most affected by ongoing climate change. One of the key aspects determining the persistence of species under such changing conditions is represented by the ability of a species to disperse. This dispersal can mediate the potential for adaptive genetic variation to spread among populations. Understanding how organisms disperse and which factors affect their ability to do so is therefore of key importance, especially in the marine environment where unforeseen complexities may exist.
Using the Antarctic sea snail Margarella antarctica as a model species with over 600 samples collected within four different geographic scales, David and his supervisor combined genomic and oceanographic data to better understand how marine invertebrates with direct development can disperse. This approach allowed them to better understand which specific characteristics of the physical environment influence dispersal among populations. This provides key information for predicting the adaptive potential of marine invertebrates with reduced mobility under ongoing climate change.
Further analyses are required before this project can be translated into a scientific publication. Together with Peter, David is preparing a single manuscript for a leading field or international journal. The genomic data will be deposited in a public repository at the time of publication, which includes RAD sequencing data for over 600 M. antarctica samples; the very first RADseq dataset ever published for this species.
About the impact of his SCAR Fellowship, David says the following:
This collaboration allowed me to significantly expand my research network, especially in the context of Antarctic research. Many interesting discussions took pace, which have contributed significantly to my development as an Antarctic scientist. I had the opportunity to share my experience as a SCAR fellow with many students and colleagues, who all showed a great interest in my work. […] [My scientific network] expanded significantly and now includes some of the maximum experts in Antarctic research. The skills I acquired during this collaboration will be of great use for my next projects, so I am confident that I will have the opportunity to apply/transfer what I learnt during this collaboration to many new future projects.
David is currently organizing a series of dissemination events during which he wants to share his Antarctic work with elementary school pupils in his homeland, Italy. He hopes to stimulate the curiosity of many young students towards Antarctica and, more generally, towards science.
In addition to this, David is also still actively working on the project by analyzing parts of the collected data. He intends to continue his collaboration with Peter beyond the duration of his SCAR fellowship and is optimistic that there may be additional joint work in the future.
The full report is available here: pdf David Vendrami 2021 Fellowship Report (283 KB) and on the SCAR Fellows webpage together with the full list of previous SCAR Fellows and available reports.
The SCAR Early-Career Fellowship Programme is designed to encourage the active involvement of early career scientists and engineers in Antarctic scientific research, and to build new connections and further strengthen international capacity and cooperation in Antarctic research. The work must be carried out in a research group of a SCAR member country different from that of the applicant's origin and current residence.