On Thursday July 20th at 1-3 pm CEST, the Standing Committee for Gender Equality in Science (SCGES) is continuing its series of webinars with the following topic organized by SCAR:
Gender equality and beyond in the polar sciences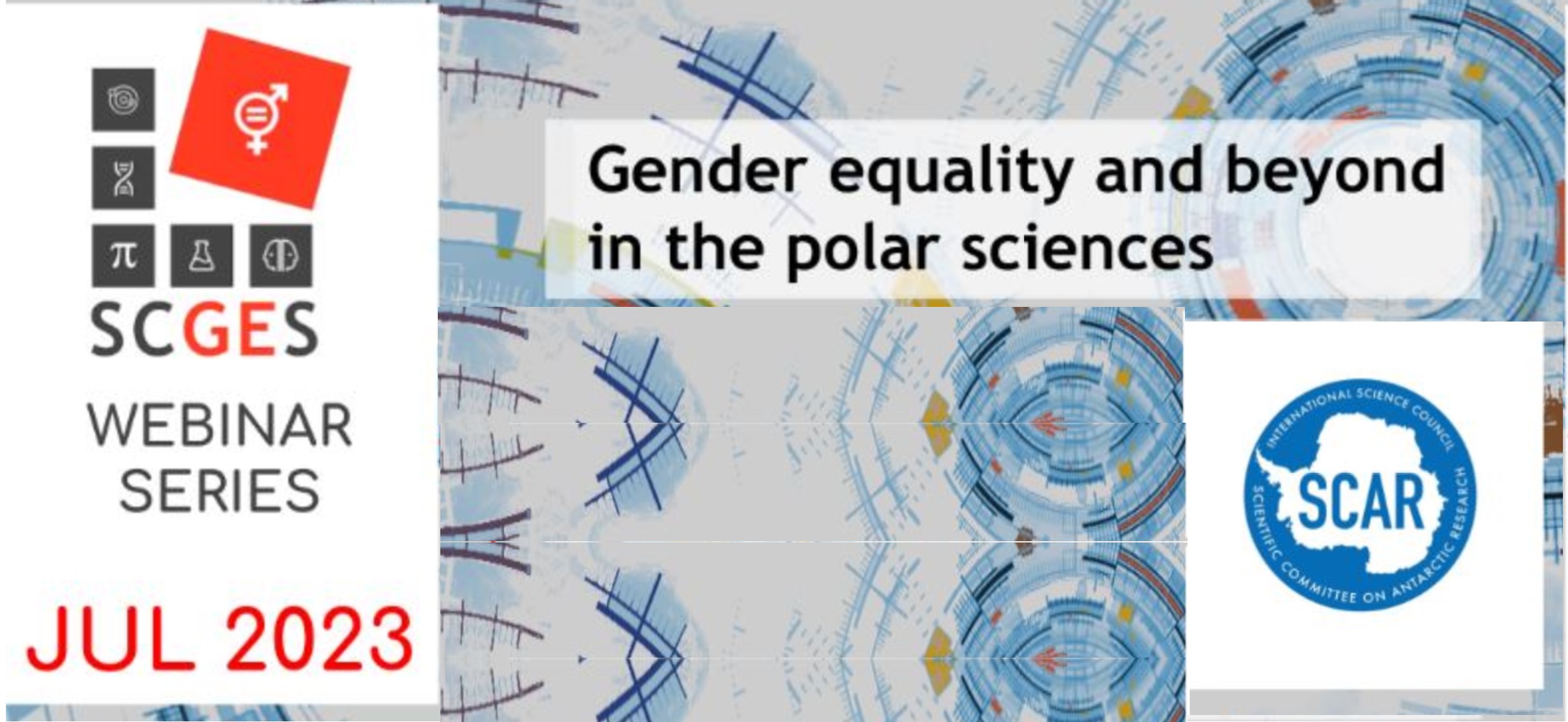 Women's involvement in Antarctic science has grown in recent decades, with women now playing leading and influential roles in Antarctic research at all levels. Nonetheless, significant barriers to gender equality still exist. Recognizing this, as well as barriers faced by people of all historically excluded backgrounds, the Scientific Committee on Antarctic Research (SCAR) established an Equality, Diversity and Inclusion (EDI) Action Group (AG) in 2021.
This webinar, organised by SCAR, will therefore provide insights into the barriers faced by women and other marginalised groups from four different perspectives within polar research. Afterwards the speakers and five more members from the SCAR EDI AG will be there for an open discussion.
Speakers:
Pilvi Muschitiello, SCAR EDI Action Group and DiPSI, British Antarctic Survey: "Equity, Diversity and Inclusion in international organisations – insights from SCAR"
Angus Aldis, Accessibility in Polar Research: "Polar Challenges: Access Polar and the need for Disabled Inclusion and Representation in Polar Research"
Kimberley Aiken, University of Tasmania: "Nurturing the I in Diversity"
Anne Treasure, South African Polar Research Infrastructure: "Gender equality and beyond in the polar sciences – A South African Perspective"
Panellists:
Renuka Badhe, European Polar Board; Women in Polar Science
Adriana Gulisano, Chief Officer SCAR EDI Action Group
Morgan Seag, Leadership Steering Group Member, SCAR EDI AG
Jilda Caccavo, Deputy Chief Officer SCAR EDI Action Group
Inga Beck, SCAR
If you want to attend please register here.