SCAR is pleased to announce the recipients of the 2021 Visiting Scholarships.
Scholarships have been awarded to Dr Faradina Merican (Malaysia), Prof Hongjie Xie (USA) and Dr Jeronimo Lopez-Martinez (Spain).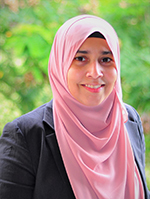 Dr Faradina Merican will visit the British Antarctic Survey, UK. Her project investigates antibiotic resistance in eukaryotic algae and place this discovery in a wider context of Antarctic research efforts to identify potential key microbial contributions.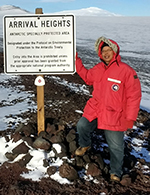 Prof Hongjie Xie will visit the Universidad de Concepción, Chile. His visit will support further capacity building of Antarctic research on remote sending of sea ice, ice sheets and ice shelves, and on the better understanding of Antarctica's contribution to global sea level rise.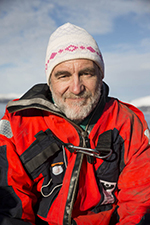 Dr Jeronimo Lopez-Martinez will visit the Mexican Agency for Antarctic Studies, Mexico. The main purpose of his visit is to carry out a series of capacity building activities to contribute to the development of Mexico's Antarctic scientific research.
---
For the 2021 Visiting Scholarschips we received 14 applications with the following breakdown by gender and region: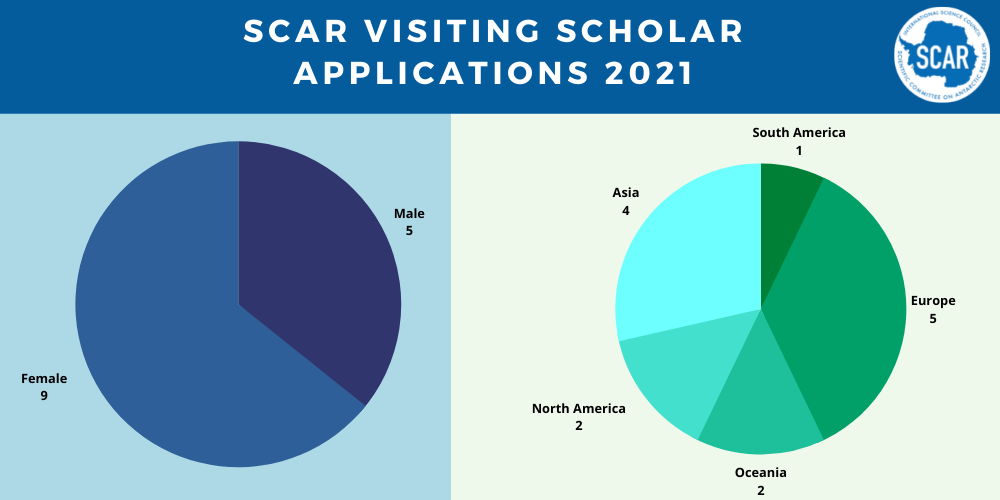 The Visiting Scholarship scheme is directed at scientists and academics, more than five years after completing their PhD, whose work contributes to the research objectives of SCAR. It offers them opportunity to undertake a short-term visit to another SCAR member country to provide or receive training or mentoring. The ultimate goal is to promote capacity building in the host and home countries, and to develop long-term links and partnerships, leading to advances in Antarctic research. Details of the previous Visiting Scholars can be found here on the SCAR Visiting Scholar webpages.
Applications for the 2022 Visiting Scholarships will open later this year.
---