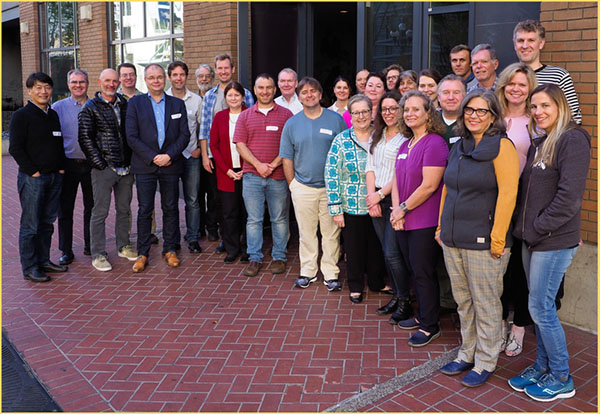 SCAR co-organised a workshop on the Southern Ocean contribution to the UN Decade of Ocean Science on 16 February 2020 in San Diego, CA, USA.
The workshop was held prior to the 2020 Ocean Sciences Meeting to engage diverse participation. The 30 participants, who represented 11 countries, included representatives with expertise in ocean sciences, policy, governance and science communication, from all career stages.
The workshop was structured around an opening plenary session, three themed sessions with accompanying breakout groups, and a final plenary session focused on cross-cutting themes (see also Appendix I + II). The opening plenary session provided information about the UN Decade of Ocean Science. This session informed the three theme sessions that focused on a Healthy and Resilient Ocean, a Predicted Ocean, and a Sustainable Productive Ocean. These three of the six UN Ocean Decade themes were chosen as the focus of the workshop because of relevance to the Southern Ocean, and these could be addressed in a one-day workshop. The other UN Ocean Decade themes, a Clean Ocean, a Safe Ocean, and a Transparent and Accessible Ocean, were included implicitly in the discussions of these three themes. The closing plenary session addressed cross-cutting themes.
Read the full workshop report here:
pdf UN Ocean Decade 1st Southern Ocean workshop report (1021 KB)
The Southern Ocean Contribution to the UN Decade of Ocean Science has also set up a mailing list.