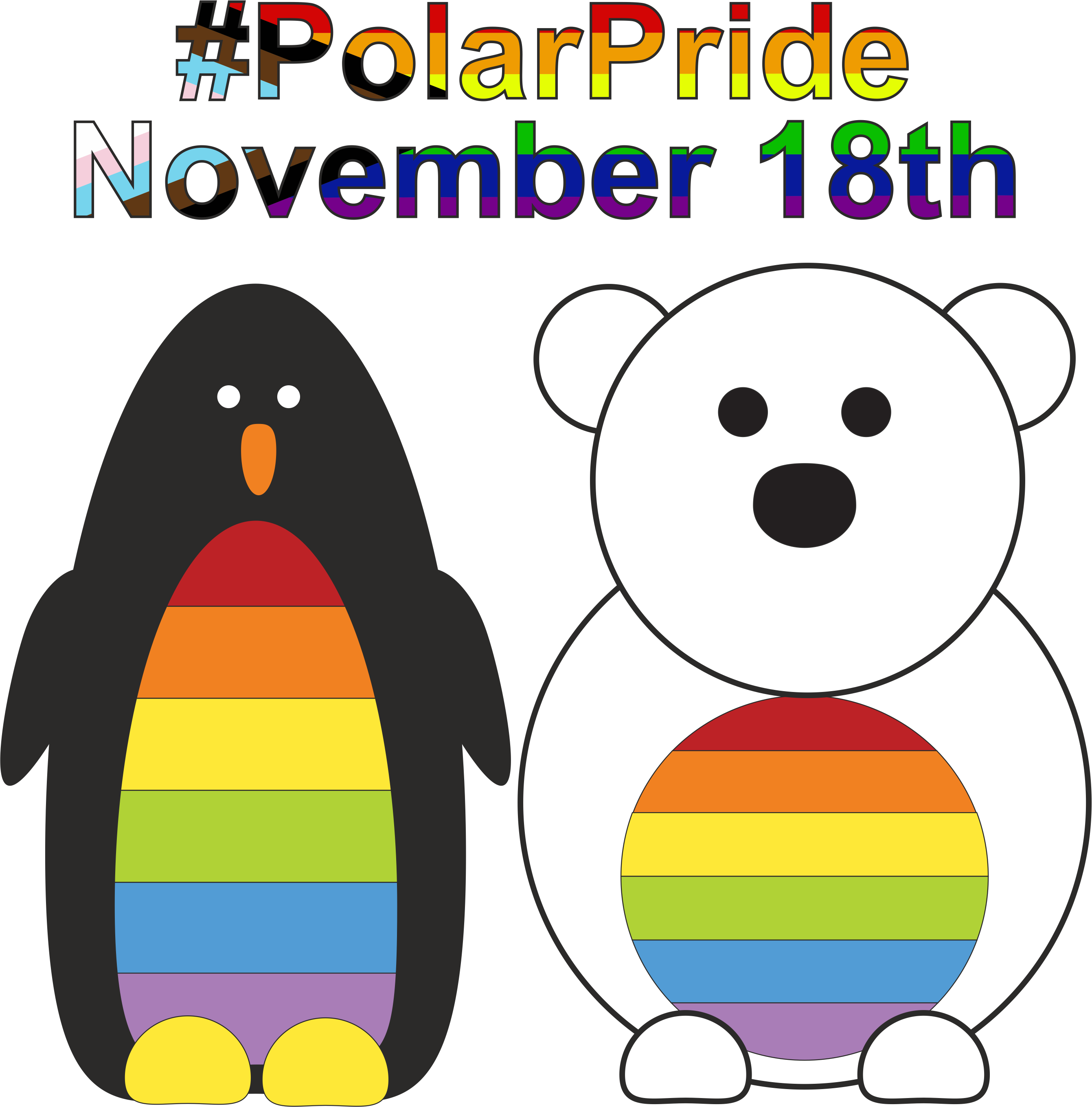 Today the inaugural Polar Pride day will be celebrated by the Antarctic community around the world. The day coincides with the international day of LGBTQ+ people in STEM (Science, Technology, Engineering and Mathematics) for 2020. Polar Pride aims to celebrate and support the diversity of everyone involved in Polar affairs.
The Pride in Polar Research group was founded during the joint SCAR/IASC Open Science Conference POLAR2018 and has grown in membership and profile ever since. The group brings together LGBTQ+ Polar researchers and allies to support and celebrate diversity in the international Polar science community. Especially popular are the Polar Pride pin badges, which are worn by people around the world to demonstrate their support.
SCAR is pleased to support Polar Pride day to ensure a more inclusive future for all.
Our community demonstrated their commitment to equality, diversity and inclusion with a series of compelling and popular sessions and workshops as part of the SCAR 2020 Online meetings in August which you can rewatch here. SCAR is currently convening a broad advisory group to recommend the best way forward to address these issues across its activities and have a lasting impact.
SCAR President Professor Steven L. Chown states:
"SCAR welcomes the opportunity to recognise and to support, including through this day for Polar Pride, the tremendous diversity of contributors to polar endeavour. We recognise that all aspects of our Antarctic activities, from research, through operations, to policy are improved by a full diversity of contributions and perspectives. We appreciate too that there's still much to be done, and we are taking active steps to engage with our communities to give effect to what is needed. Personally, I am proud and pleased to support #PolarPride."
We hope that people from all over will get involved and show their support using the hashtag #PolarPride.
SCAR is looking for your images celebrating Polar Pride to feature in our upcoming November newsletter. Whether it be showing off your Polar Pride pin, your pride-themed home office or from further afield, we'd love to share your images with the community.
If you'd like to contribute and share your image, This email address is being protected from spambots. You need JavaScript enabled to view it. with us.