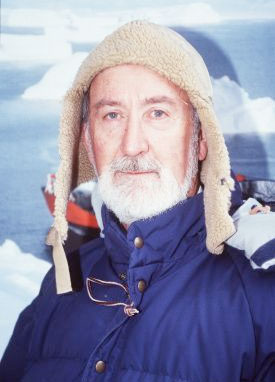 It was with sadness that SCAR has learned of the death of Professor Patrick (Pat) Quilty.
As a palaeontologist specialising in the surface and subsurface earth sciences of Antarctica, Professor Quilty had a long association with SCAR during the 1980s and 1990s. He was a member of the Working Group on Geology and served as Australian delegate to SCAR for many years, including a term as Vice President from 1994 to 1998. He served as chair of the XX SCAR Meeting held in Hobart in 1988, and also chaired symposia on the Vestfold Hills and Macquarie Island.
After graduating in 1962 with a Bachelor of Science (Honours) degree from the University of Western Australia, Pat first visited Antarctica in 1965 as a field palaeontologist with the University of Wisconsin. He received his PhD from the University of Tasmania in 1969. He led the Australian Antarctic Division's science programme from 1980 to 1999 and subsequently undertook teaching and research at the University of Tasmania.
Professor Quilty's significant contributions to science were recognised throughout his career with various medals and honours. These included the Royal Society of Tasmania Medal (1996) and appointment as a Member of the Order of Australia (AM) for "service to geoscience, particularly Australian Antarctic scientific research and its promotion internationally" (1997). He had five fossil species named after him – a fish, a bivalve and three planktonic species – and two geographic locations – the Quilty Nunataks on the southern Antarctic Peninsula and Quilty Bay in the Larsemann Hills.
Our thoughts are with his family and friends.
QUILTY, Patrick Gerard
Born: 20 March 1939
Died: 26 August 2018 - aged 79 years