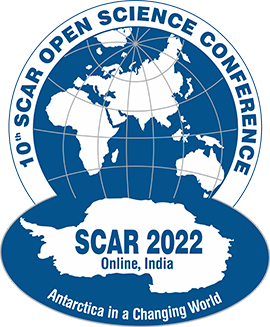 We are excited to announce that the Events Platform for the 10th SCAR Open Science Conference (1-10 August 2022) has launched today!
The platform can be accessed here: https://virtual.scar2022.org/
You will be able to join all the events of the conference from the platform, build your own programme, watch recordings from past events, browse the poster exhibition gallery and network with other participants.
Important: You have to create a register first in order to log in to the platform. Registration is open and free for everybody.
To join the platform:
Confirm your email address
Conference Programme
The 10th SCAR Open Science Conference of 2022 will features a comprehensive schedule of meetings, symposia, virtual side events and social activities, daily plenary lectures and poster sessions in an innovative online format. Make sure to have a look at the full conference programme to see the programme at a glance or search for specific sessions below.
Please don't hesitate to reach out to us with any queries regarding the conference at This email address is being protected from spambots. You need JavaScript enabled to view it. (scientific programme) or This email address is being protected from spambots. You need JavaScript enabled to view it. (technical details).
We look forward to seeing you at the 10th SCAR Open Science Conference very soon!