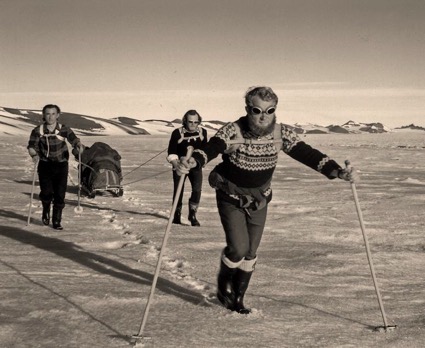 SCAR is saddened to inform the community of the death of Professor Krzysztof Ludwik Birkenmajer, who passed away on Saturday 23rd February after a short illness, at the age of 90.
Professor Krzysztof Birkenmajer was a pioneering geologist and outstanding polar explorer. He was one of founders of the Polish Polar Station in Hornsund, Spitsbergen, Svalbard in 1957 and a significant supporter of the establishment and operation of the Henryk Arctowski Station on South Shetland Islands in Antarctica (since 1977). Professor Bikenmajer was a member of numerous Polish, Norwegian, Danish and international expeditions to the Arctic and Antarctica. He was Honorary Chair of the Committee on Polar Research at the Polish Academy of Sciences and made a significant contribution to polar research as author of the geological map of Pieniny, numerous maps of polar areas and hundreds of scientific articles.
He served for many years as the Polish Delegate to the Scientific Committee on Antarctic Research (SCAR) and to the International Arctic Science Committee (IASC), playing an important role in both organisations. He was the Executive Secretary of SCAR from 1992 to 1996, and a member of the Group of Specialists on Environmental Affairs and Conservation. He was also a member of the ad hoc committee on SCAR organisation and strategy in 1999-2000, which led to a complete reorganisation of SCAR into the organisation it is today.
SCAR's thoughts are with Professor Birkenmajer's family and friends.