Exploring gender inequality in international Antarctic research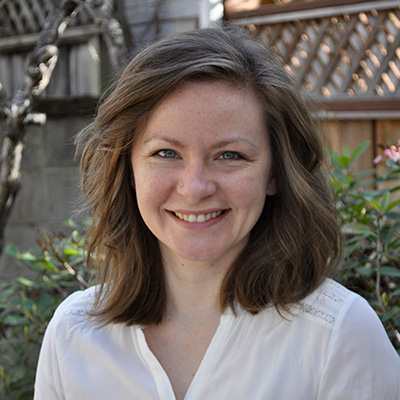 At the time her Fellowship began, Morgan Seag was a PhD candidate at Scott Polar Research Institute, University of Cambridge in the United Kingdom. She currently works as Global Mountains Director for the International Cryosphere Climate Initiative (ICCI). Her fellowship was hosted by the Institute for Marine and Antarctic Studies, University of Tasmania in Australia (UTAS), where she worked with Dr Hanne Nielsen and Professor Meredith Nash.
Her project was titled "Toward an intersectional framework for understanding gender inequality in international Antarctic research".
Morgan and her collaborators drew on a large multi-disciplinary body of feminist social science research that demonstrates the value of intersectional perspectives to institutional and social change, as well an emerging body of scholarship that demonstrates how intersectionality can be applied to advance gender equality in science. They extended this literature to the unique institutional, historical, and geographical contexts of Antarctic research.
Two key takeaways of this research were that
Efforts to advance women's equality in Antarctic research will only be inclusive and equitable if they are undertaken through an intersectional approach. Otherwise, institutional efforts will continue to leave many women behind.
By addressing the intersecting barriers that continue to marginalize women of all backgrounds and identities from Antarctic research, Antarctic institutions also will contribute to advancing equity for all historically excluded groups - and therefore, to the advancement of Antarctic research as a whole.
Morgan's collaborative research is intended to provide a framework for understanding and action for Antarctic researchers and decision-makers, as well as to lay the groundwork for future research on intersectional inequalities and social change in Antarctic research.
Morgan presented her work on several occasions including at the 2021 SC-HASS conference, is co-authoring a peer-reviewed paper and is looking forward to continuing collaborative work, e.g., with UTAS. She is working together with other researchers on applying the research through equity initiatives in Antarctic research and plans to produce outreach material including a white paper and/or public commentary. Her research also fed into the 2022 SCAR Open Science Conference, where she co-convened a parallel session and a workshop centred on inclusivity in Antarctic research.
About the importance of the SCAR fellowship, Morgan says:
A central professional impact was to enhance my skills in leading virtual international research collaborations. I am grateful to my hosts, collaborators, and others at my host institute for their guidance and mentorship in this regard. The fellowship also enabled me to strengthen my relationships with influential researchers in my field, whose work I have greatly admired for several years.

Additionally, research on social inequality is both a professional and a personal endeavour, and this project has helped me to deepen my own understanding of intersecting structural barriers to gender equity and to further identify how I, personally, can more effectively contribute to change in the future.
The full report is available here: pdf Morgan Seag 2022 Fellowship Report (115 KB) and on the SCAR Fellows webpage together with the full list of previous SCAR Fellows and available reports.
The SCAR Early-Career Fellowship Programme is designed to encourage the active involvement of early career scientists and engineers in Antarctic scientific research, and to build new connections and further strengthen international capacity and cooperation in Antarctic research. The work must be carried out in a research group of a SCAR member country different from that of the applicant's origin and current residence.