A new publication, titled "The future role of the Scientific Committee on Antarctic Research" has been published in Antarctic Science.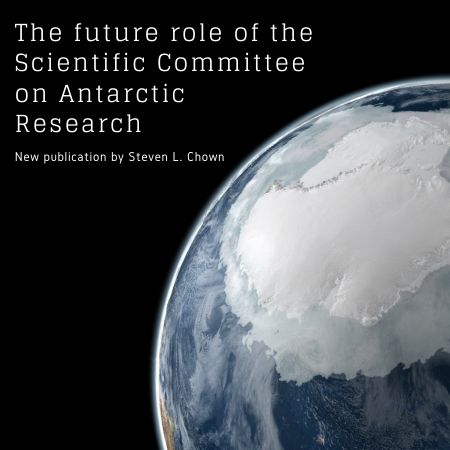 The article was written by Prof Steven L Chown, who is the immediate Past President of SCAR, and discusses SCAR's major roles - science facilitation and advice - in the context of the forthcoming Strategic Plan. It also highlights importance of SCAR's three new Scientific Research Programmes and how these will continue to grow the organisation's highly regarded evidence-based advice to the Antarctic Treaty System and to others.
Click here to read the full publication.
Reference:
Chown, S. (2021). The future role of the Scientific Committee on Antarctic Research. Antarctic Science, 33(4), 333-334. doi:10.1017/S0954102021000353