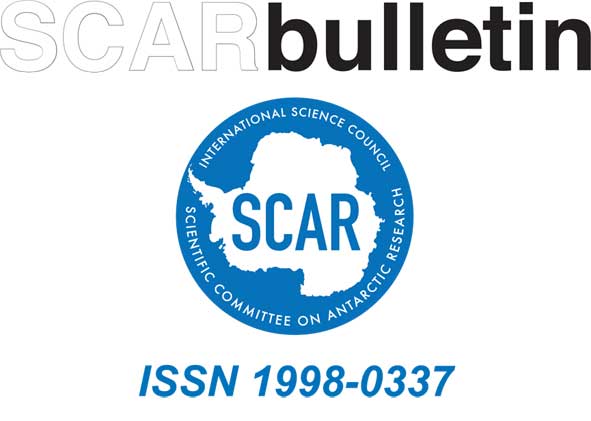 The latest SCAR Bulletin is now published on the website.
pdf Bulletin 209 (581 KB) contains the Report of the XXXVII SCAR Delegates' Meeting held in Goa, India and online on 5-7 September 2022. The report includes updates on SCAR's Science Groups, Scientific Research Programmes (SRPs), Standing Committees and details of a new Programme Planning Group (PPG), plus discussion on SCAR's Strategic Plan 2023-28 and the proposed International Polar Year 2032-33.
The meeting report is posted on the folder Bulletins page of the website , where all previous SCAR Bulletins are available to view and download.