The deadline for applications for the SCAR Fellowships scheme 2023 is approaching.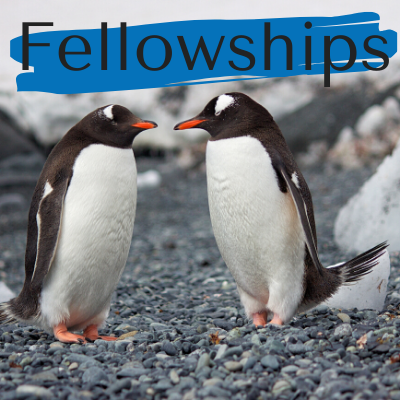 The deadline for the SCAR fellowship applications is 31 July 2023.
The SCAR Fellowship Programme is designed to encourage the active involvement of early-career researchers in furthering our understanding of Antarctica. The Fellowships enable early-career researchers to join a project team from another country, opening up new opportunities and often creating partnerships that last many years and over many Antarctic research seasons.
Some flexibility was introduced during the pandemic and this will continue. Applicants are able to propose partly or entirely remote Fellowships and, where issues later develop around travel or planned activities, we will work with awardees to enable their fellowships to go ahead.
In 2023, as in 2022, additional funding is being provided by the Prince Albert II of Monaco Foundation through the Polar Initiative. We will therefore be awarding 4-5 Fellowships this year.
Award:
4-5 awards for 2023
Up to USD $15,000 per award;
Home institute to bear in-home country costs (e.g. visa costs, domestic travel);
Host institute to waive bench fees, if any.
Who are they for?
The SCAR Fellowship Programme is for PhD students, or those within five years of having completed a PhD, to undertake research at major international laboratories, field facilities, and/or institutes in or operated by SCAR member countries with the goal of exposing them to recent advances in research and to develop long-term scientific links and partnerships.
The work must be carried out in a research group of a SCAR member country different from that of the applicant's origin and current residence. Fellowships are awarded on the selection criteria for competitive selection, which are clearly stated in the Evaluation section on the Information page.
Topics of projects proposed should align with SCAR's mission and ideally with one or more of our various groups. SCAR fellowships are open to researchers from SCAR member countries.
Find out how to apply for the fellowship here: https://scar.org/awards/fellowships/information/
The SCAR Secretariat has compiled a list of frequently asked questions on our website, where you can also find an overview of past and present SCAR Fellows.