An important SCAR activity is recognition of excellence in Antarctic and Southern Ocean research and outstanding service to the international Antarctic community, both of which are critical to advancing SCAR's vision and mission. Reflecting this, SCAR is delighted to announce the recipients of the 2022 SCAR Medals.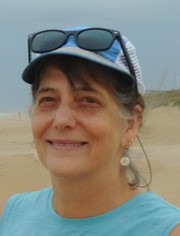 The 2022 SCAR Medal for Excellence in Antarctic Research is jointly awarded to Prof Pippa Whitehouse (left) of Durham University, UK and Prof Elisabeth Sikes (right) of Rutgers University, USA.
Prof Whitehouse is a leading expert on glacial isostatic adjustment (GIA), the response of the solid Earth to changes in ice and ocean loading as ice sheets change with time. She implements numerical models of GIA and is equally expert on records of past ice sheet configurations and sea level change. In landmark papers, she completed a continent-wide reconstruction of the Antarctic ice sheet and a new GIA model for Antarctica, with major implications for future sea level rise. Prof Whitehouse took on leadership of the SCAR SERCE (Solid Earth Response and Influence on Cryosphere Evolution) SRP, implementing high-profile science activities and highly successful Training Schools.
Prof Sikes' contributions to Southern Ocean/ Antarctic Science spans her involvement in the science communities in three countries (Australia, New Zealand and the United States). An active expeditioner, she has participated in 16 oceanographic voyages; seven in the SO. She mounted 3 successful, major coring expeditions to the SO and led two as chief scientist. Prof Sikes actively serves the Antarctic/Southern Ocean scientific community: Since 2017, she has served as a member of the SCAR Southern Ocean Regional Panel (SORP: co-sponsored by CLIC & CLIVAR) and currently serves as SORP co-chair (since 2019).
The 2022 SCAR Medal for International Scientific Coordination is awarded to Prof Stephen Ackley of the University of Texas at San Antonio, USA.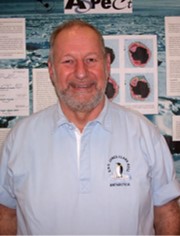 During a career that has encompassed the mechanical, physical, biological, biogeochemical properties of sea ice, Prof Ackley has initiated, undertaken, or participated in several international programmes and partnerships, including the SCAR Expert Group on Antarctic Sea Ice Processes and Climate for which he was the founding Chair in 1998.
Prof Ackley has been Lead or Co-lead on many international expeditions as well as a great champion of new technologies such as UAVs for under-ice work. He has mentored generations of sea ice researchers, going well beyond his own students and country, bringing together researchers from sub-disciplines and attracting scientists from other disciplines to sea ice.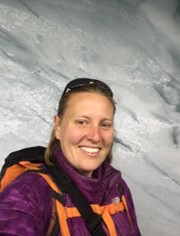 The 2022 SCAR Medal for Education and Communication was awarded to Dr Bethan Davies of of Royal Holloway University and Newcastle University, UK. She is passionate about the communication of the polar regions, more specifically Antarctica's past, present and future. Dr Davies wrote and developed the Antarctic Glaciers website (www.antarcticglaciers.org) as part of her commitment to outreach, education and communication. The website has over 4 million views and is used as a teaching resource by many (>20) universities and numerous schools as well as being cited by outlets such as the New York Times and NASA. It has been recognised with a Certificate of Excellence in Geological Education by the Geologists' Association.
Dr Davies has also been instrumental in getting funding for and producing educational activities including a Polar Environments Day for 150 school students from diverse or lower socioeconomic backgrounds.
The Medal citations will introduce each of the recipients at the SCAR Medals Award Ceremony as part of the Closing Ceremony of the SCAR 2022 Open Science Conference, to be held at 0900 UTC on Friday August 5th. The Ceremony can be accessed through the meeting platform (free registration) or directly from the following zoom link: https://us02web.zoom.us/j/82781130852?pwd=azhNV0JteExyaU1kT0lob0VvTks1Zz09

Details of the awards, including full citations for the recipients, will be available on the Medal Awardees page.