The study of Antarctica and the Southern Ocean and their role in the global Earth system has never been more important as the region is experiencing dramatic changes that have global implications. The Antarctic region is a matchless 'natural laboratory' for vital scientific research that is important in its own right and impossible to achieve elsewhere on the planet.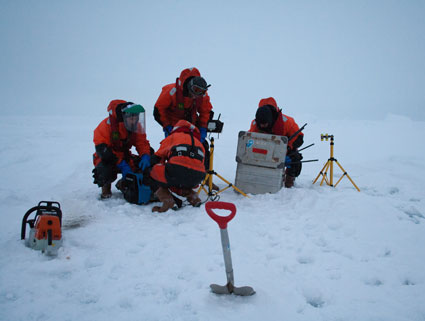 SCAR encourages excellence in all aspects of Antarctic research by developing transformational scientific programmes that address compelling topics and emerging frontiers in Antarctic science of regional and global importance.
SCAR initiates, facilitates and coordinates international cooperation in scientific research conducted in and from the Antarctic region and on the role of Antarctica in the Earth system. Much of SCAR's work is carried out through its subsidiary groups - the Science Groups (SGs), Scientific Research Programmes (SRPs), Expert Groups, Action Groups, Advisory Groups and groups co-sponsored with other organisations.
SCAR's Science Groups are responsible for:
Sharing information on disciplinary scientific research being conducted by national Antarctic programmes;
Identifying research areas or fields where current research is lacking;
Coordinating proposals for future research by national Antarctic programmes to achieve maximum scientific and logistic effectiveness;
Identifying research areas or fields that might be best investigated by a SCAR Scientific Research Programme and establishing Scientific Programme Planning Groups to develop formal proposals to the Executive Committee;
Establishing Action and Expert Groups to address specific research topics within the discipline.
The three Science Groups are:
SCAR currently has over 30 groups addressing various aspects of Antarctic research. In this section of the website you will find more information on these groups, their goals and how to get involved with their efforts. Information about subsidiary groups prior to 2014 can be found on the archive website and in the SCAR Library.
From time to time, a new idea or research question arises that does not fall under the current groups that SCAR supports. When this situation arises, researchers may wish to propose a new group for SCAR support. You can learn more about the process of creating a new SCAR Expert or Action Group on the Group Proposal Procedure page.
For information on proposing a new Scientific Research Programme (SRP), please see the SRP information page.