AnT-ERA members, publications, projects, data and links of interest to the AnT-ERA community
+ Members
An official membership to AnT-ERA is not required;
everyone, who is interested is welcome to join us!
Each scientific program that would like to cooperate with or contribute to AnT-ERA can be listed on AnT-ERA's webpage, contact: Julian Gutt. To become a member of AnT-ERA's maining list visit: http://lists.scar.org/mailman/listinfo/antera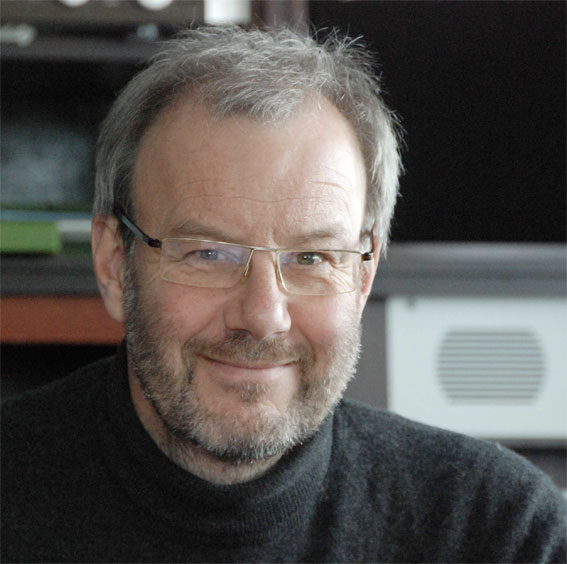 Chief Officer: This email address is being protected from spambots. You need JavaScript enabled to view it. is a senior scientist working for the Alfred Wegener Institute, Hemholtz Centre for Polar and Marine Research, Germany (AWI), and has been involved in polar science since 1984. He has contributed to a variety of international programmes in committees and via his own field research, mainly focussing on benthic systems. Recently he was the chief scientist of an interdisciplinary expedition with R/V Polarstern and PI of a project (to be continued) on the response of the marine ecosystems to the Larsen ice shelf disintegration. He is co-editor and one of the lead-authors of SCAR's ACCE report with its regular updates. He contributed to the 1st SCAR Horizon Scan and is co-editor of the SCAR Biogeographic Atlas. In addition to his scientific work at AWI, he is professor at the Oldenburg University (Germany) and lead-author of the Global Assessment of the Intergovernmental Science-Policy Platform on Biodiversity and Ecosystem Services (IPBES). J. Gutt has published approx. 72 peer-reviewed scientific articles, 35 with 1st authorship.
Lead investigators:
This email address is being protected from spambots. You need JavaScript enabled to view it.
, British Antarctic Survey, High Cross, Madingley Rd, Cambridge, CB3 0ET, UK;
This email address is being protected from spambots. You need JavaScript enabled to view it.
, Institute of Protein Biochemistry, National Research Council, Via P. Castellino 111 80131 Naples, Italy,
This email address is being protected from spambots. You need JavaScript enabled to view it.
, Brigham Young University, 685 WIDB, Provo, UT 84602, U.S.A.
,

This email address is being protected from spambots. You need JavaScript enabled to view it.
, Polar Knowledge Canada, Canadian High Arctic Research Station, PO Box 2261, Cambridge Bay, Nunavut, Canada X0B 0C0.
This email address is being protected from spambots. You need JavaScript enabled to view it.
,Natural Resources Ecology Laboratory, Colorado State University, Fort Collins, CO, U.S.A.,
This email address is being protected from spambots. You need JavaScript enabled to view it.
, National Institute of Polar Research, 10-3 Midori-cho, Tachikawa, Tokyo, 190-8518, Japan,
This email address is being protected from spambots. You need JavaScript enabled to view it.
, NIWA, Private Bag 14-901, 301 Evans Bay Parade, Wellington, New Zealand,
This email address is being protected from spambots. You need JavaScript enabled to view it.
, Korea Polar Research Institute, Korea Institute of Ocean Science & Technology (KIOST), 26 Songdomirae-ro, Yeonsu-gu, Incheon 406-840, South Korea.
This email address is being protected from spambots. You need JavaScript enabled to view it.
, Department of Oceanography, University of Hawaii at Manoa, 1000 Pope Road, Honolulu, HI 96822 USA,
This email address is being protected from spambots. You need JavaScript enabled to view it.
, Institut de Ciències del Mar-CSIC, Passeig Marítim de la Barceloneta, 37-49, Barcelona, 08003, Spain,
This email address is being protected from spambots. You need JavaScript enabled to view it.
, Instituto Antártico Argentino, Centro Austral de Investigaciones Científicas Bernardo Houssay 200, Ushuaia, Tierra del Fuego CP V9410CAB, Argentina,
This email address is being protected from spambots. You need JavaScript enabled to view it.
, Institute of Marine Research, Department of Life Sciences, Apart. 3046, University of Coimbra, 3001-401 Coimbra, Portugal,
This email address is being protected from spambots. You need JavaScript enabled to view it.
, Institut für Botanik, Heinrich-Heine-Universität, Universitätsstr. 1, Gebäude 26.13.
Liaison officers:
to PS SSG, especially AntClim21:
This email address is being protected from spambots. You need JavaScript enabled to view it.
(British Antarctic Survey, BAS); to IASC:
Monika K

ę

dra
(Institute of Oceanology, Polish Academy of Sciences, Sopot, Poland); to ICED:
This email address is being protected from spambots. You need JavaScript enabled to view it.
(BAS); to ANTOS:
This email address is being protected from spambots. You need JavaScript enabled to view it.
; to AntEco:
This email address is being protected from spambots. You need JavaScript enabled to view it.
. APECS representatives:
This email address is being protected from spambots. You need JavaScript enabled to view it.
(BAS) &
This email address is being protected from spambots. You need JavaScript enabled to view it.
(University of Pretoria, South Africa); contact person at SCADAM:
This email address is being protected from spambots. You need JavaScript enabled to view it.
(Antarctic Climate & Ecosystems Cooperative Research Centre)
+ Publications
AnT-ERA documents:
AnT-ERA reports:
Other documents and publications: