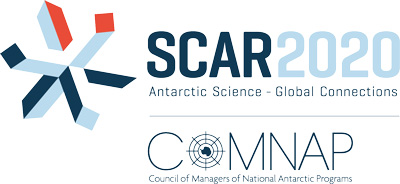 Abstract submissions have now opened for the SCAR2020 Open Science Conference (OSC), which will be held 3-7 August 2020 in Hobart, Australia. A number of SERCE-facing sessions are advertised, further details can be found here: https://www.scarcomnap2020.org/. The deadline for abstract submissions is 28th February 2020.
SERCE will be offering grants to support travel and registration costs associated with attending SCAR2020. These will be up to $2,000 USD, and will be awarded to early-career researchers (ECRs) or researchers from countries with emerging Antarctic programs. An ECR is defined broadly as those researchers who have not yet completed their PhD, or who have accumulated up to 7 years of research since completing their PhD (taking into account periods of part-time research or career breaks).
To apply please send an email to This email address is being protected from spambots. You need JavaScript enabled to view it. with the following information:
The year you attained your PhD or highest qualification (briefly document any time away from research);
Estimated required travel and registration support;
Other sources of funding that will be supporting your travel to SCAR2020;
Your submitted abstract, on which you must be the named presenter;
A brief description of how your abstract fits with SERCE objectives (see SERCE main page).
Applications will be accepted up to the next working day after the OSC abstract deadline (OSC deadline 28 February, next working day 2 March). Applications will be reviewed by the SERCE Steering Committee and awards made conditional on abstract acceptance. The amount awarded to successful applicants will depend on a number of factors including: science quality; alignment with the aims of SERCE; travel requirements; and the number of applicants.
We look forward to receiving your applications.
Pippa Whitehouse and Matt King
(SERCE Joint Chief Officers)