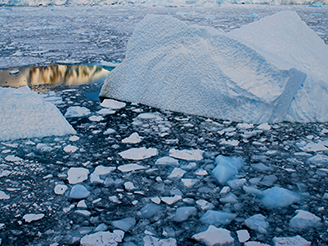 A once-a-month virtual seminar series on sea-level changes, GIA, and ice sheets has launched.
Seminars are scheduled for the second Tuesday of each month, starting March 9th, and nominally will fall within the time window of 11:00-13:00 EST, depending on the schedule and time zones of the speakers.
The future planned seminars are:
March 9: Bob Kopp and introduction (start time: 1130 EST)
April 13: Future directions in GIA model intercomparison and benchmarking (Wouter van der Wal and others TBD), followed by discussion
May 11: Perspectives from the modern sea level and ice sheet modeling communities (Aimée Slangen & Fiamma Straneo)
June 8: Paleo ice sheet records and modeling (April Dalton & Andrew Christ)
July 13: Holocene paleo sea level records (Nicole Khan & Stephen Chua)
Seminar attendance is open to all, please register in advance.
The organisers are maintaining a mailing list, so to make sure you receive notifications about the future seminars and related events, subscribe
by sending an e-mail (with a blank subject line) to This email address is being protected from spambots. You need JavaScript enabled to view it. containing the following text command:
subscribe earth-ice-sea firstname lastname
If you have questions about the seminar series or encounter any problems, please contact Natalya Gomez (This email address is being protected from spambots. You need JavaScript enabled to view it.).
Seminar organisers:
PALSEA, SERCE
The IAG Subcommission 3.4 on Cryosphere Deformation, and
The WCRP Grand Challenges on Regional Sea Level and Coastal Impacts (WP1 on long term sea level and GIA)
Jacky Austermann, Natasha Barlow, Jeff Freymueller, Natalya Gomez, Thomas James, Alessio Rovere, Jeremy Shakun, Alex Simms and Mark Tamisi