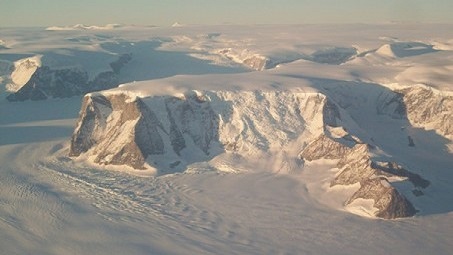 Following discussions at the 2018 TACtical Workshop and the 2018 SCAR Open Science Conference, a sub-group of SERCE has been created with the aim of facilitating research into Geothermal Heat Flux (GHF) across Antarctica. A Side Meeting of the newly-formed GHF sub-group was held at the recent ISAES meeting in Incheon, South Korea - a summary of the key points that were discussed is pdf attached (413 KB) .
Co-leaders of the GHF sub-group are This email address is being protected from spambots. You need JavaScript enabled to view it., This email address is being protected from spambots. You need JavaScript enabled to view it., and This email address is being protected from spambots. You need JavaScript enabled to view it.. Information on group activities will be circulated via the main SERCE mailing list, but you are welcome to contact the group leaders if you would like to find out more or have suggestions for activities.
The remit of the GHF sub-group is summarized below:
The heat derived from the geology of the Antarctic continent warms the base of the ice sheet and affects how and where ice flows. This Antarctic heat flow (or geothermal heat flux) is poorly resolved due to the inherent difficulties in its measurement beneath the ice. However, accurate constraints are necessary to better understand cryosphere dynamics. This is crucial to improve models of ice flow, mass loss and sea level change, and to optimise site selection for ice core paleoclimate studies. Understanding the magnitude and spatial variability of Antarctic geothermal heat flux and its impact on the cryosphere requires a multi-disciplinary approach, thus this SERCE sub-group has formed to support collaborative research across multiple fields (including geology, geophysics, glaciology, and ice sheet modelling).