The Remote Sensing Action Group has limited funds available to support travel for early career scientists planning to attend SCAR2020. This will be available for young researchers working with satellites or drones in Antarctica and presenting the results at the SCAR 2020 Open Science Conference or at the meeting of the Action Group at 8th of August.
If you would like to apply for the funding, please send the following information to This email address is being protected from spambots. You need JavaScript enabled to view it. by 15th April 2020: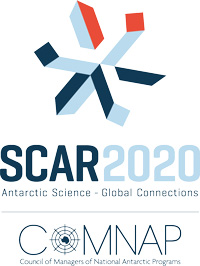 - Name and affiliation
- Status (graduate student or PhD student)
- Title of the presentation
- Motivation for participating
- Estimated required travel and registration support.
- A note of other sources of funding that will be supporting your travel to SCAR2020.
- Your submitted abstract.
We look forward to receiving your applications.
Hans-Ulrich Peter & Osama Mustafa