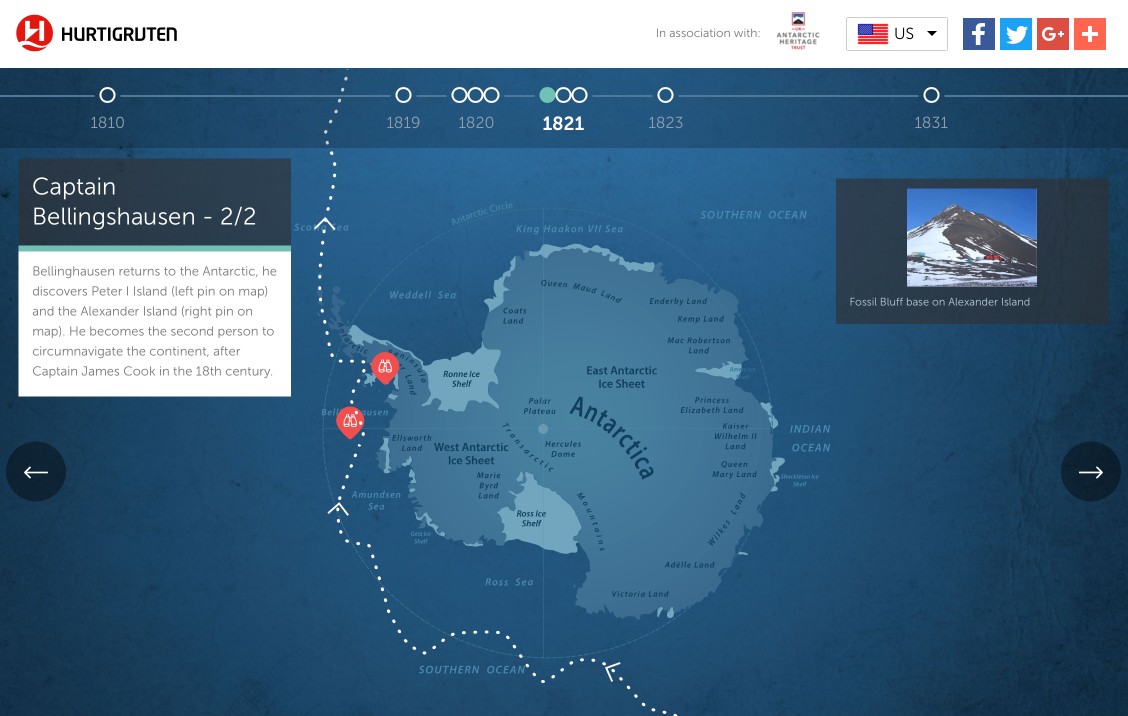 - Contributed by Victoria Chase on behalf of Hurtigruten
Following in the footsteps of the great Antarctic explorers, The History of Antarctic Exploration 1810 - 1917 is a timeline of the discovery of the continent. Hurtigruten (a Polar Tourism company) have taken an in-depth look at the Golden Age of Antarctic Exploration and the heroic explorers who strived to be the first to reach the South Pole. This in-depth content piece lets the reader explore the discovery of the Antarctic coast at their own pace. This content was created to celebrate the epic expeditions of ground-breaking explorers Scott, Shackleton, Amundsen and Mawson, and encourage readers to learn more about them.

With a long history sailing polar waters, Hurtigruten launched their first voyage to Antarctica in 2002. Their ship the MS Fram is named after the original Fram used by Roald Amundsen on his successful journey to be the first to reach the South Pole.