From Friday 31 July 2020
To Tuesday 11 August 2020

The 2020 Open Science Conference and XXXVI SCAR Meetings have been cancelled due to the COVID-19 pandemic
For more information, read the statement from the Local Organising Committee.
Key elements of the OSC will now take place online - see the SCAR 2020 Online website for full details.
---
SCAR 2020: Antarctic Science - Global Connections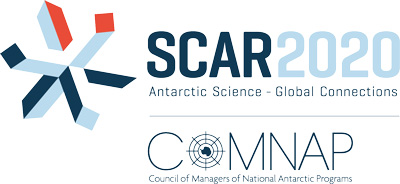 The 2020 SCAR Open Science Conference and SCAR Delegates Meeting will be held in the Antarctic gateway city of Hobart, Tasmania. The COMNAP AGM will run concurrently with a SCAR OSC.
SCAR COMNAP 2020 will include a full programme of meetings, symposia, side events and social events, structured to encourage particpation at both forums.
Our theme 'Antarctic Science: Global Connections' recognises the significance of the scientific connections between Antarctica and the global system. It also reflects the strongly connected Antarctic science community and, in the spirit of the Antarctic Treaty system, the importance of collaboration in Antarctic science.
COMNAP Symposium : 2 August 2020
SCAR Open Science Conference : 3-7 August 2020
XXXII COMNAP Annual General Meeting : 3-5 August 2020
XXXVI SCAR Delegates Meeting : 10-11 August 2020
Abstract submission deadline: 28 February 2020.
Early-bird registration opens on 1 January 2020 and ends on 15 April 2020.
Visit the SCAR 2020 website for more information.
Location
: Hobart, Tasmania, Australia