The Intergovernmental Panel on Climate Change (IPCC) has released its special report on the impacts of global warming of 1.5 °C above pre-industrial levels and related global greenhouse gas emission pathways. IPCC says the report is published in the context of strengthening the global response to the threat of climate change as well as strengthening efforts to support sustainable development and poverty eradication.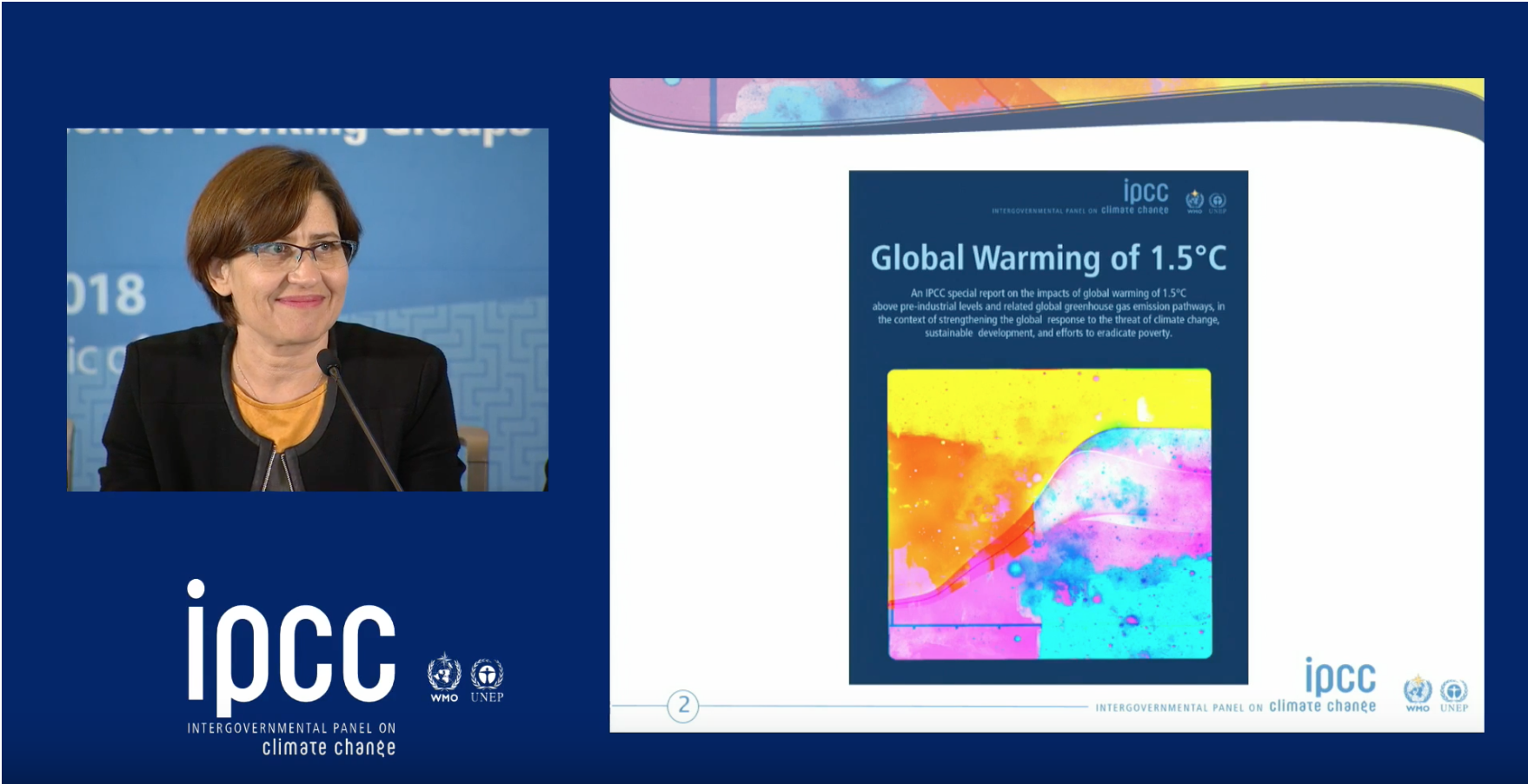 At a press conference to mark the release, 2015 Tinker-Muse Prize winner Dr Valerie Masson-Delmotte explained the science behind the report (17 mins into the video). Dr Masson-Delmotte, Professor Tim Naish (2014 Tinker –Muse Prize winner), and Professor Rob De Conto (2016 Tinker-Muse Prize winner) were all part of the Scoping Committee for the Special Report.

Professor Naish had previously highlighted the relevance of Antarctic research to the report, in his 2017 SCAR Lecture at the Antarctic Treaty Consultative Meeting in Beijing, entitled: What does the United Nations Paris Climate Agreement mean for Antarctica?

The Summary for Policymakers of the report, presenting the key findings, can be found here.