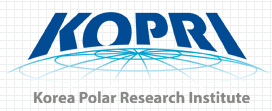 The Korea Polar Research Institute (KOPRI) is a government-sponsored polar research institute of the Republic of Korea. While serving as the operator of national polar programs, KOPRI also advocates international cooperation in polar science and research. KOPRI initiated the Asian Polar Science Fellowship Program in 2015 in an effort to promote Asian research collaboration and provide future generation polar scientists with networking and research opportunities, by making use of its expanding infrastructure and capacity.
The Asian Polar Science Fellowship Program consists of two categories: the Institute Visiting Program and the Field Research Program.
Institute Visiting Program offers office space and/or laboratory access within the KOPRI facilities.
Field Research Program offers logistics support for conducting field research using KOPRI facilities, i.e. Antarctic Research Stations and IBRV Araon.
Those who wish to apply to the Fellowship Program are actively encouraged to contact KOPRI scientists and discuss their research proposal before they submit their application. KOPRI's International Cooperation Team is willing to assist in this process.
Once selected, the commencement dates and the details of the research activities are to be adjusted through consultation with the cooperating KOPRI scientists, and the details should be forwarded to the International Cooperation Team for travel and accommodation arrangements.
In order for the application to be considered complete and valid, your application package must include an application form, research proposal, home institute agreement, and letter of recommendation and should be submitted by March 4, 2018. Details are available from the KOPRI website.
Please contact This email address is being protected from spambots. You need JavaScript enabled to view it. with any queries.