From Monday 28 October 2019
To Tuesday 29 October 2019


Plastic in the Polar Environment: Sources, Impacts, and Solutions
The first workshop of the SCAR Plastic in Polar Environments Action Group (Plastic-AG) will be held on 28-29 October 2019 at the University of Hull, UK.
Plastic, and most recently, micro- and nanoplastic pollution is now widely accepted to be one of the world's biggest environmental concerns, and is found even in the world's most remote habitats including both Polar regions. While there has been a great deal of research into plastic pollution in more populated areas of the world, little is known about the impacts of plastics on Polar Regions. This is an emerging and timely area of research that necessitates a co-ordinated scientific focus. The SCAR action group Plastic in Polar Environments was formed to address some of these issues and bring together experts and interested parties from across the globe.
Online registration for the workshop is now open.
The workshop is sponsored and hosted by the Energy and Environment Institute (EEI) of the University of Hull.

Plastic-AG Steering Committee:
Elisa Bergami
Ilaria Corsi
Clara Manno
Claire Waluda
Cath Waller
Contact: This email address is being protected from spambots. You need JavaScript enabled to view it.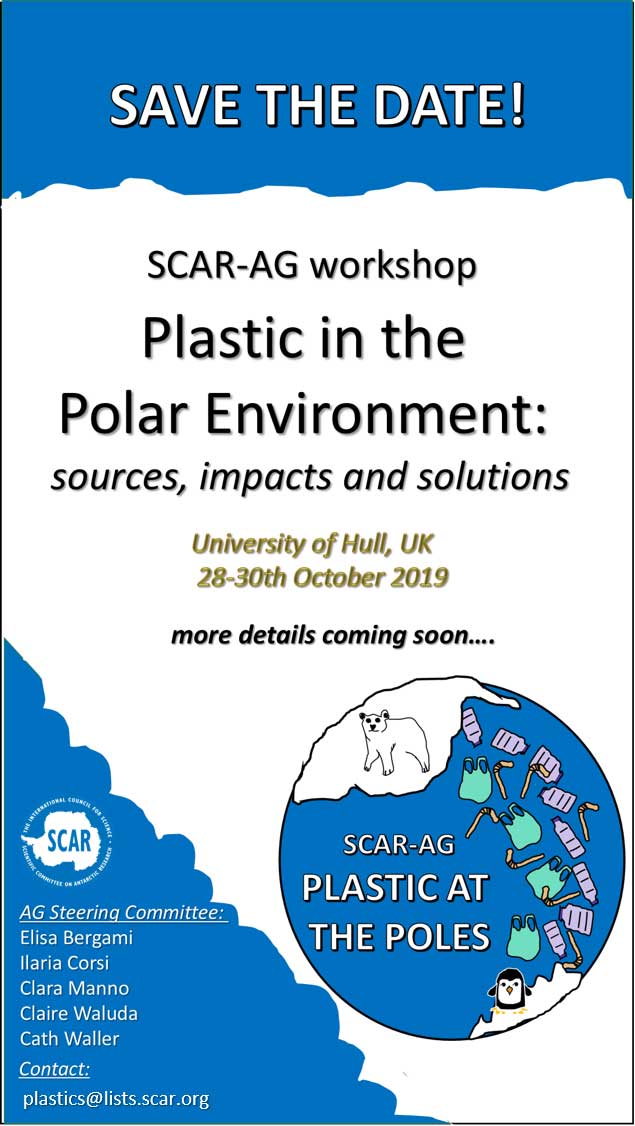 Location
University of Hull, UK